Exceed in-classroom experience
with Virtual Rooms
A room is a virtual workspace where you can start an activity. In Colltrain you can launch virtual classrooms, moving from ideas to possibilities. In one room, participants are able to play in up to 7 teams.
A team in Colltrain is the equivalent of breakout rooms in ZOOM or MS Teams.
Use standard duration for activities and adjust when needed
Preset your time frame!
Understanding how long it will take to bring your plans to completion is part of our virtual classrooms combined with your achievable goals.
To ensure your success, establish a realistic timeframe and if this turns out to be not enough, you can adjust the activity duration at any time, depending on the performance of your team. This helps to keep the motivation high throughout the activity.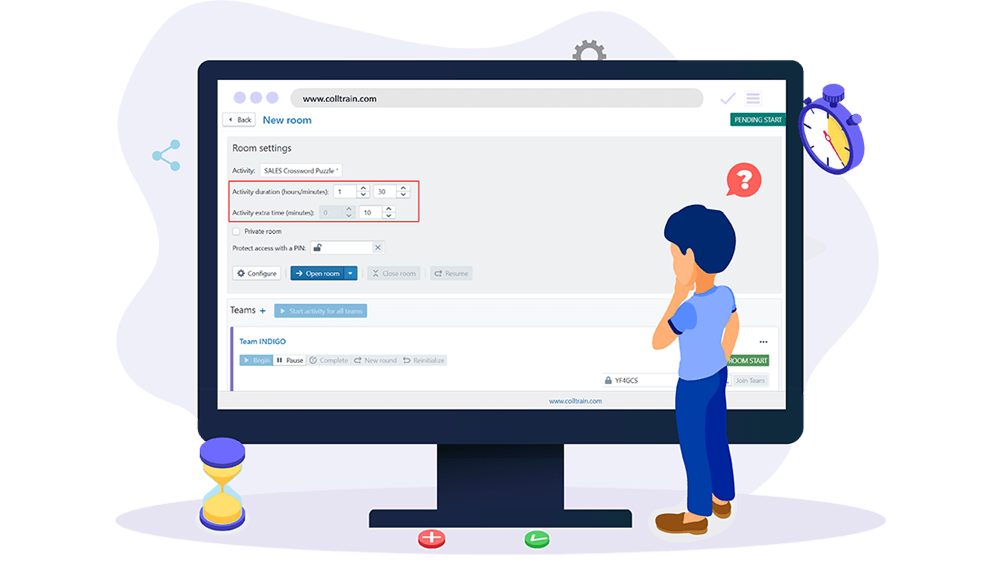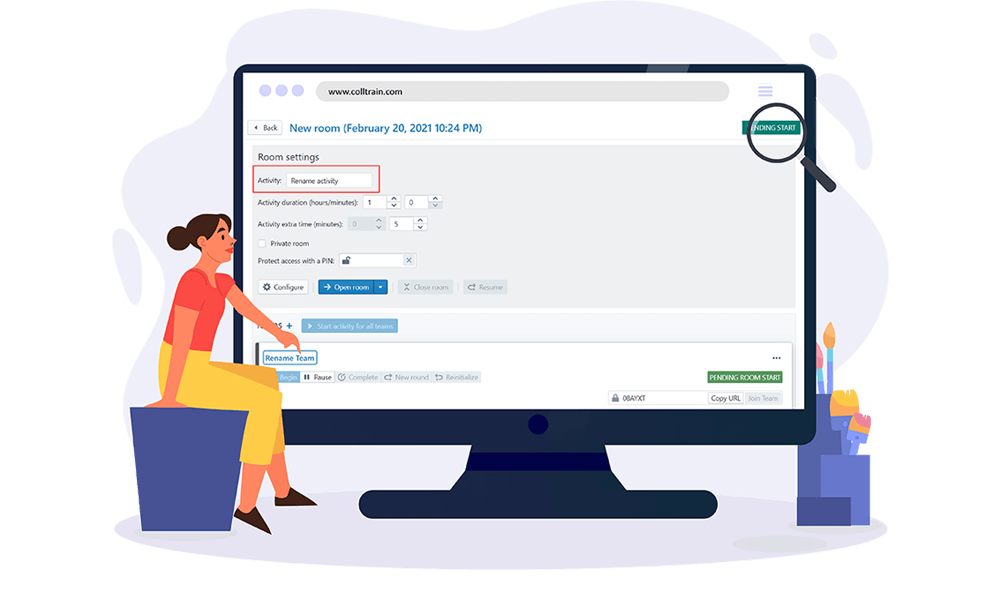 Rename activity and teams
Personalize everything!
Having a personalized room is really important to ensure a satisfactory level of interactivity and engagement.
Make sure your activity room is unique, inspiring and rich in opportunities for team players to engage with activity tools, while having a quality interaction with you and with each other.
Invite participants to join teams, ignite the competition
Plan for interaction!
This means creating diverse activities like discussions, group work and collaborative problem-solving, to which you can then invite other participants to join a team. You can provide a more welcoming environment for training activities, with a moderate level of competition supporting a balanced approach of interaction between participants, and offering better guidance.
While a "good" number of participants in a team is between 4 to 7, depending on your topic, with Colltrain you can build teams of up to 30 participants, in order to facilitate collaboration, interaction, breakout room activities and engagement.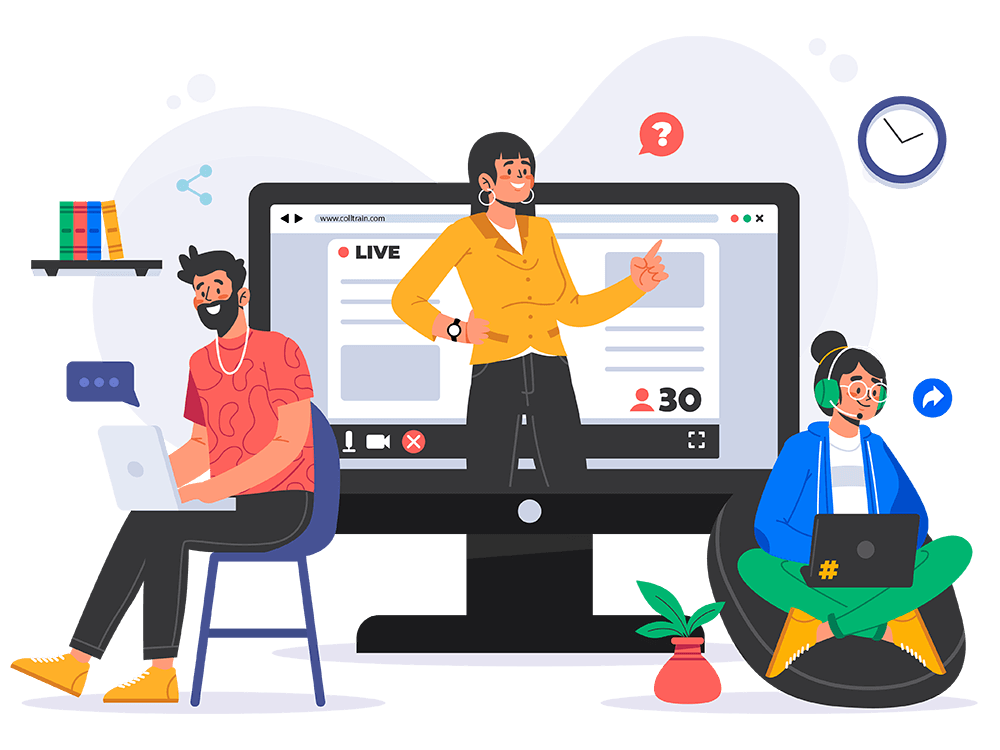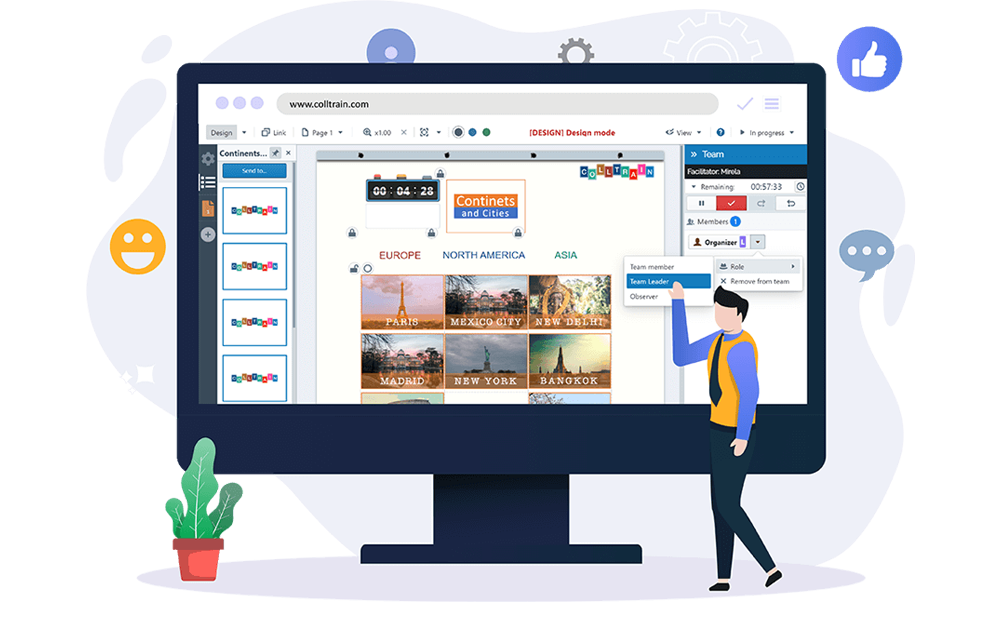 Gain clarity with role assignment
Standard, Team Leader and Observer
Assigning group roles can be a beneficial strategy for experiential learning. Team leader role is supposed to lead the group in completing the activity according to given instructions. The Standard role is assigned to everybody else, excepting observers, who are there just to observe.
The facilitator is able to remove participants when necessary, transfer them to other teams with just a click, and monitor the activity duration with Lapsed and Remaining Time.
Secure access with PIN and private options
Why a private room?
Sometimes you need to isolate the activities of your organization. With private rooms, you make sure that no other trainer from inside your organization is able to interact with the participants. Why should you use a PIN?
If an extra level of security is needed, a PIN code can be activated for the room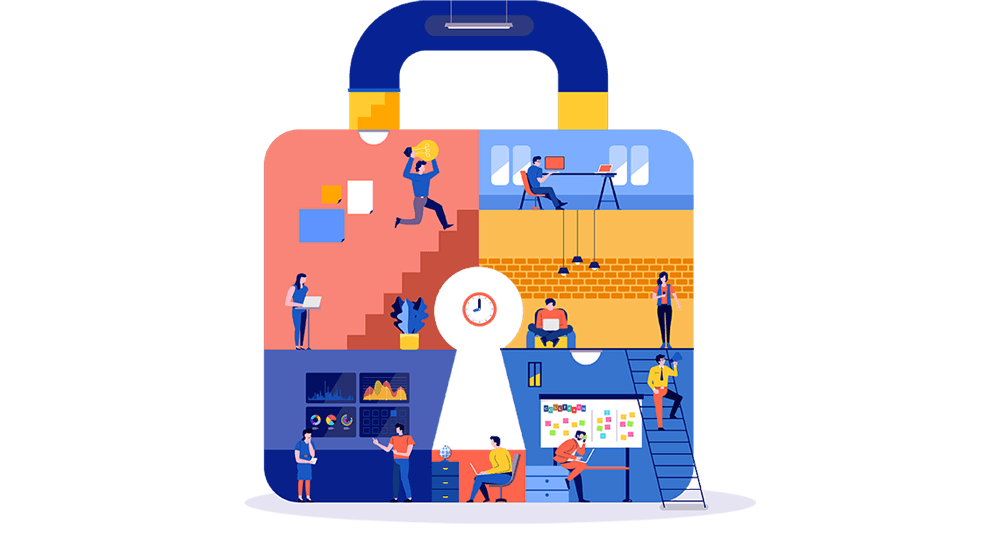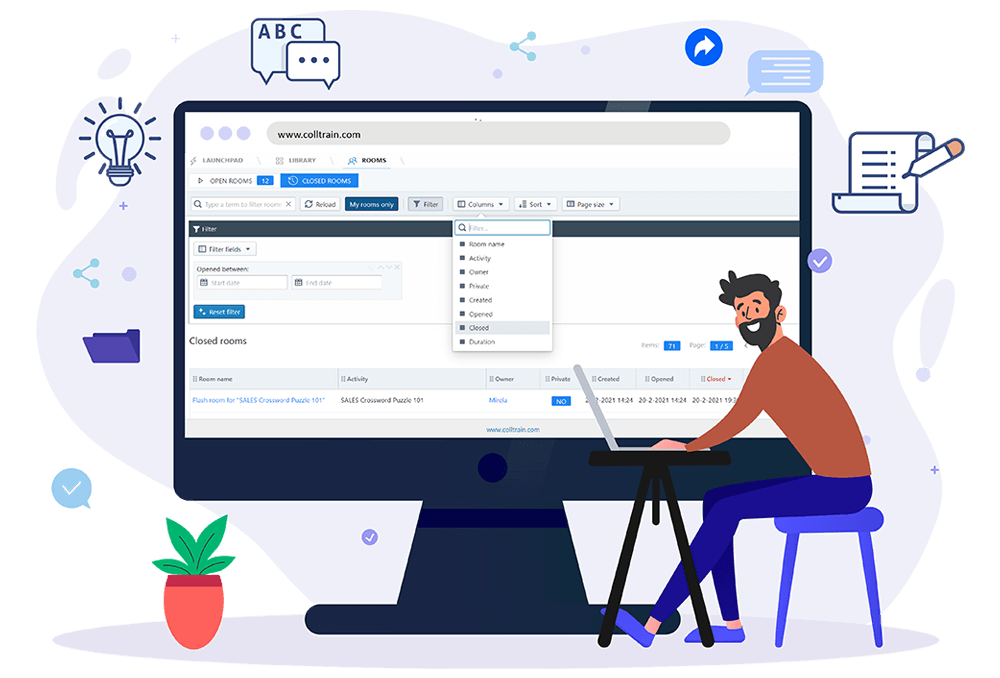 Access opened rooms, Resume closed ones
Keep calm and play some more!
Now, with Colltrain you are able to access the active rooms and resume closed ones, you can focus more lightly on your activity and actually enjoy it, because you can always resume it if you need to make some notes, or just because you and your team need to continue the activity later on.
Also, you can sneak peek into others' activity, to learn from other participants with vastly different backgrounds and levels of experience, whom you can encourage to share information.
You are in good company!
"Working in teams opened up a lot of opportunities for collaboration between us, the participants. The level of engagement just went through the roof!"
Patty Allan – Participant in team management training