Run games and activities
Get better than in-classroom experience
by leveraging
remote team learning

>>
Launchpad
All goodies in one place
Is it a game or an activity? Well, that's up to you to decide but with a dedicated launchpad screen you can focus on what's really important for your gig.
As speed is at the essence, make sure you take advantage of:
Filter the activity list
Start and flash start
Access Details
Library and Rooms screens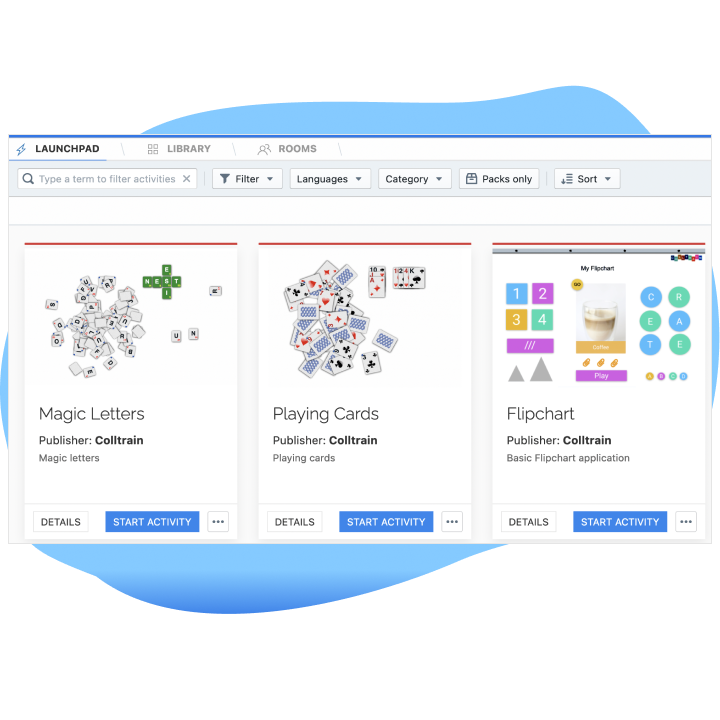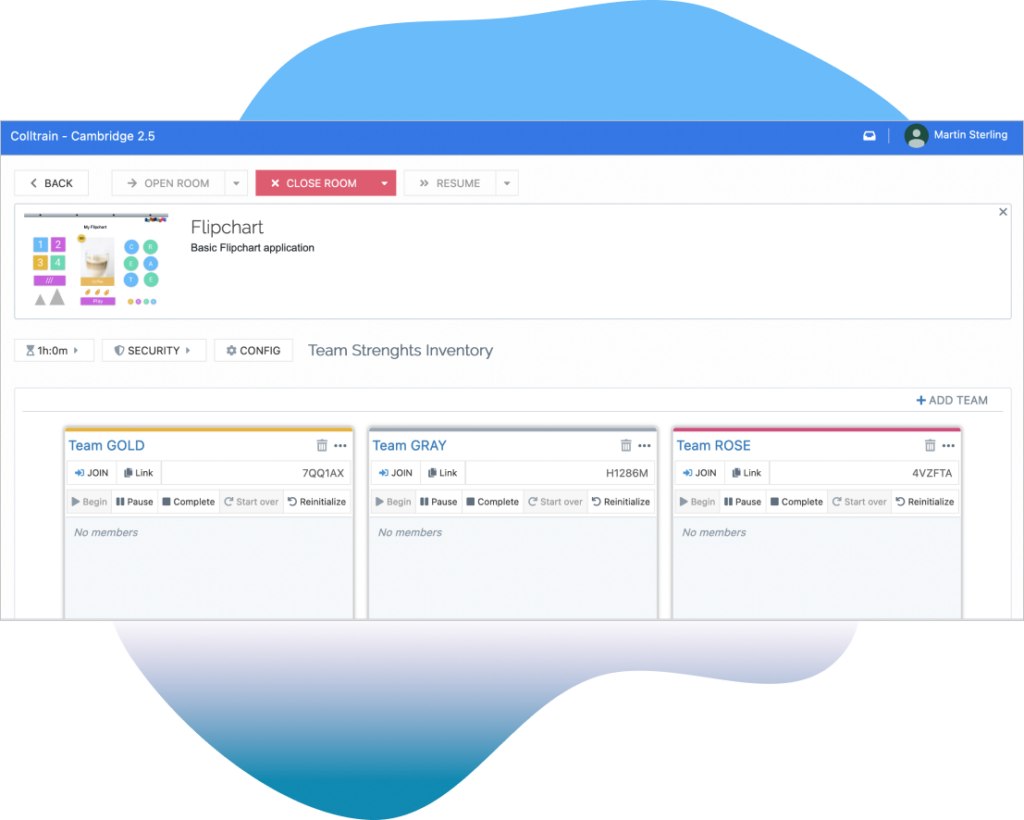 Virtual rooms
A room is a virtual workspace in Colltrain where participants can play a collaborative activity in teams.
A team in Colltrain is the equivalent of breakout room in ZOOM or MS Teams.
Secure room with PIN
Control total duration
Start Up to 9 teams in one room
Move participants between teams to ensure balance
Invite participants to join teams, ignite the competition
After the activity is completed you are still able to access the room for several hours. Closed rooms in your organisation can be resurrected at anytime in the future from "Rooms" screen.
Co-create a great experience
Run games and activities with confidence
Deliver a bespoke and consistent learning flow using powerful features. Upgrade the breakout rooms experience in Zoom or MS teams.
Facilitate in style

Dual page view
Presenter mode
Element Inspector
Labels
Voting
MyBoard
Control the game play

Pause
Complete
Restart
Reinitialize
Assign team roles
Use a smart timer
Delegate key controls to participants so you can cover a broader range of interaction styles.