Plans and Pricing
Colltrain Cloud
SAVE 15% and more when you choose a yearly plan
>>
Hobby
Explore and practice experiential learning with some limitations
FREE
Forever
>>
Standard
Deliver remote training using the standard library and activities shared by others
$240/year
Billed annually
Best Value
Facilitator Plus
Best choice to design and deliver your own training activities
$390/year
Billed annually
>>
Corporate
For large training organisations or learning and development departments
Let's talk
Custom
>>
Hobby
Explore and practice experiential learning with some limitations
FREE
Forever
>>
Standard
Deliver remote training using the standard library and activities shared by others
£180/year
Billed annually
Best Value
Facilitator Plus
Best choice to design and deliver your own training activities
£290/year
Billed annually
>>
Corporate
For large training organisations or learning and development departments
Let's talk
Custom
>>
Hobby
Explore and practice experiential learning with some limitations
FREE
Forever
>>
Standard
Deliver remote training using the standard library and activities shared by others
€200/year
Billed annually
Best Value
Facilitator Plus
Best choice to design and deliver your own training activities
€330/year
Billed annually
>>
Corporate
For large training organisations or learning and development departments
Let's talk
Custom
>>
Hobby
Explore and practice experiential learning with some limitations
FREE
Forever
>>
Standard
Deliver remote training using the standard library and activities shared by others
$24/month
Billed monthly
Best Value
Facilitator Plus
Best choice to design and deliver your own training activities
$39/month
Billed monthly
>>
Corporate
For large training organisations or learning and development departments
Let's talk
Custom
>>
Hobby
Explore and practice experiential learning with some limitations
FREE
Forever
>>
Standard
Deliver remote training using the standard library and activities shared by others
£18/month
Billed monthly
Best Value
Facilitator Plus
Best choice to design and deliver your own training activities
£29/month
Billed monthly
>>
Corporate
For large training organisations or learning and development departments
Let's talk
Custom
>>
Hobby
Explore and practice experiential learning with some limitations
FREE
Forever
>>
Standard
Deliver remote training using the standard library and activities shared by others
€20/month
Billed monthly
Best Value
Facilitator Plus
Best choice to design and deliver your own training activities
€33/month
Billed monthly
>>
Corporate
For large training organisations or learning and development departments
Let's talk
Custom
Prices exclude any applicable taxes
Choose your preferred subscription plan and start delivering amazing COLLaborative TRAINing activities
Compare plans
| | | | |
| --- | --- | --- | --- |
| Capability | Hobby | Standard | Plus |
| Design new activities | 4 | 10 | Unlimited |
| Invite others to join your organisation | No | Yes | Yes |
| Start activities | Yes | Yes | Yes |
| Number of default teams for a new room | 1 | 3 | 3 |
| Maximum number of concurrent rooms | 5 | 20 | 40 |
| Max number of rooms in the last 24 hours | 30 | 999 | 999 |
| Max members in a room | 6 | 99 | 99 |
| Max members in a team | 6 | 50 | 50 |
| Max teams per room | 2 | 9 | 9 |
| Your Branding | No | Limited | Yes |
| Number of shareable activities | 2 | 20 | 40 |
| Max activity duration | 90 min | 10 hours | 10 hours |
| Maximum number of object sets | 4 | 100 | 999 |
| Number of maximum items per set | 20 | 200 | 200 |
More than 7 trainers in your organisation?
You may need
a Corporate plan
…
What's a corporate plan?
A subscription plan dedicated to large training organisations and/or internal learning and development departments
Trainers and facilitators are working and collaborate on the same collection of activities and training assets of the learning organisation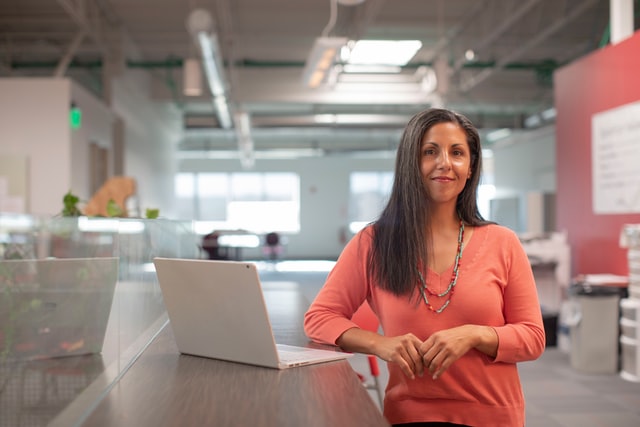 Everything under the same roof
Looking for on-premise licensing?
Colltrain on-premise creates the perfect set-up for
large organisations to develop their internal standards
for remote training delivery
Plans and pricing – Frequently asked questions
You can upgrade directly from your 2Checkout Account. If you want for the higher plan to take effect immediately, you will be charged for the difference in price over the remaining months.
Sure, you can cancel your subscription at any given time; this implies that if you exceeded the duration of the "free cancellation period" cancelling the subscription stops the renewal and you can still enjoy the service until the end of the billing period. No penalties and no refunds will be applied.
You can easily cancel your subscription from your 2Checkout Account.
This option is not possible, we recommend cancelling the current subscription during the "free cancellation period" and if you wish to make the transfer of the activities, please contact the support team for help.
No, participants don't need an account, they can join an activity by clicking the invite link the trainer shares with them, through their browser. They don't have to pay anything.
Apart from the discount you see on the website, we offer special prices and benefits within the Partnership Program. If you recognize yourself as being one of those 3 profiles and you are willing to do the associated work and enjoy the benefits, we encourage you to sign up in full confidence.
It is possible to buy by purchase order directly for us and to pay by bank transfer. Your account will be provisioned manually after the payment is confirmed. Please note that this option is available for GBP. Anyway, it is possible to pay by Wire Transfer using 2Checkout. If you choose this option, the billing currency can be USD or EURO.