Organization Management
You can gather training professionals in one organization from where they are able to launch a common set of existing activities, play together and co-create as a team.
The main purpose of this feature is to improve productivity by putting all the training assets in one place (portfolio) and empowering trainers to further share it with temporary or permanent collaborators from other organizations.
Invite trainers to join your organization, remove invitation when needed
Supporting trainers' collaboration
The ability to work effectively with others towards a common goal, sharing knowledge and skills to create and deliver solutions is key to training design and delivery success.
That being said, as a Colltrain facilitator, you can invite other trainers to join your organization for a limited period of time so you can jointly brainstorm, run games, observe and track learning activities.
Being members in the same organization allows other facilitators to help you deliver a wonderful experience to a large group of people, especially by taking the lead in breakout rooms. After you achieve your objectives you can remove the invitation and the users will join back their "home" organizations.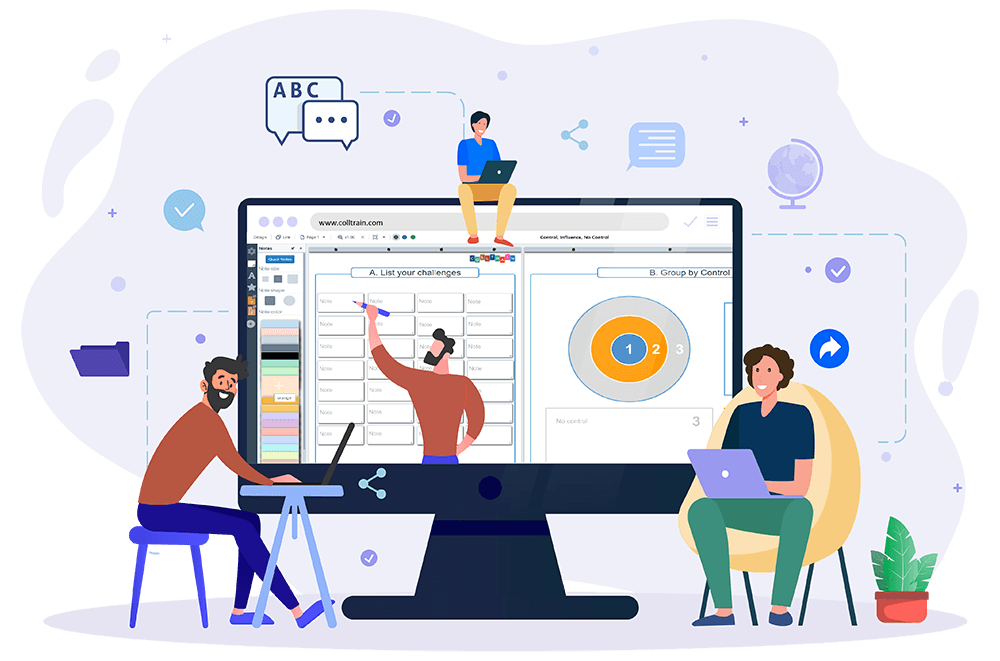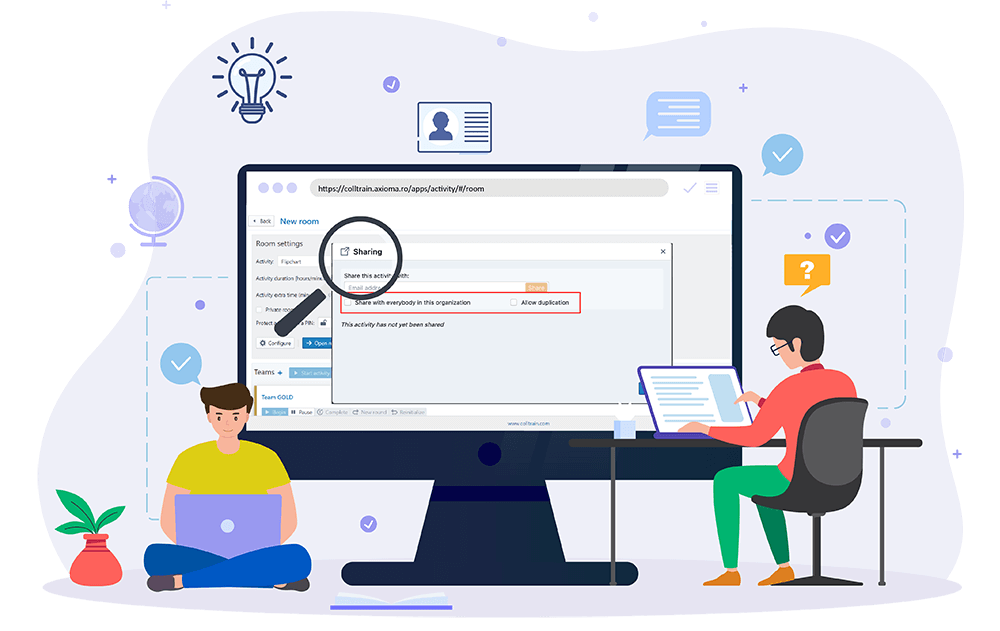 Share activities with people from other organizations
Spread the knowledge!
If inviting others to your organization is not an option you still can grant access to any of the activities from your portfolio by sharing them with other users.
Activity sharing comes with several options that allows you to control if: the activity will be accessed only by a specific user, by all the members of his/her organization and if the activity can be duplicated or not in the target organization.
You are in good company!
"I am very happy that I can help my trainer friends by being able to share in confidence with them some of my activities in Colltrain."
Alexandra Stuart, Senior Trainer