Master Activities
From physical interaction to an engaging virtual learning experience
Colltrain helps you transform experiential activities in an easy and engaging way by replicating the objects and dynamic of physical interaction to support remote training.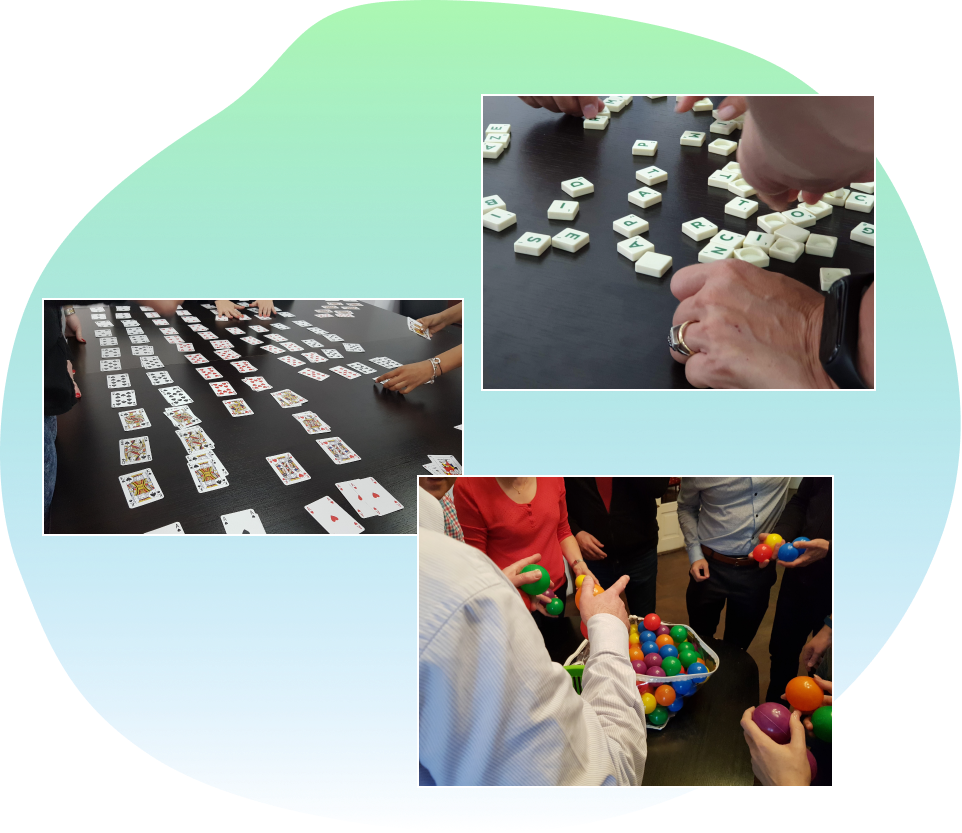 Four master activities

A starting point for new designs
As an instructional designer, you have the freedom to imagine new activities that support experiential learning at all levels.
Our challenge was to reproduce the feeling, the content, and the structure of various experiential in-class activities in the online realm and we believe that we have succeeded by using four master activities as a starting point for new designs.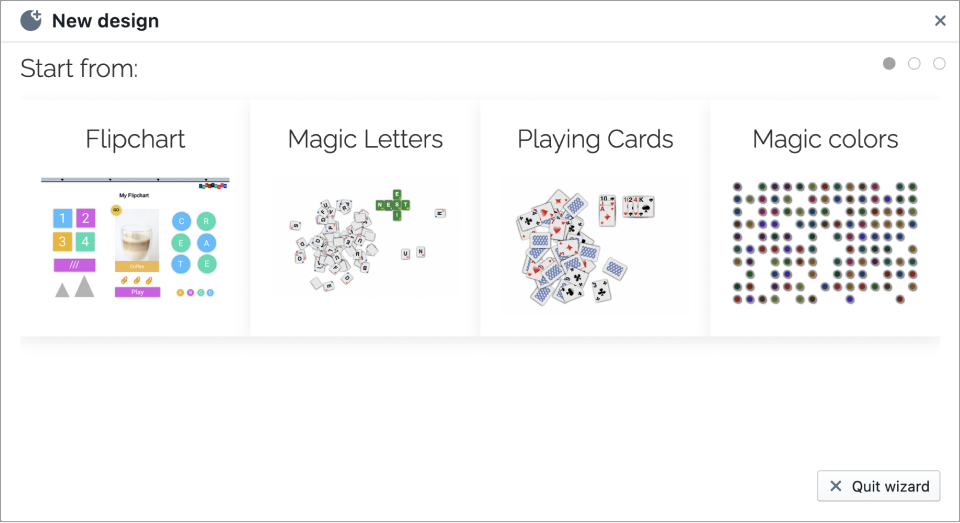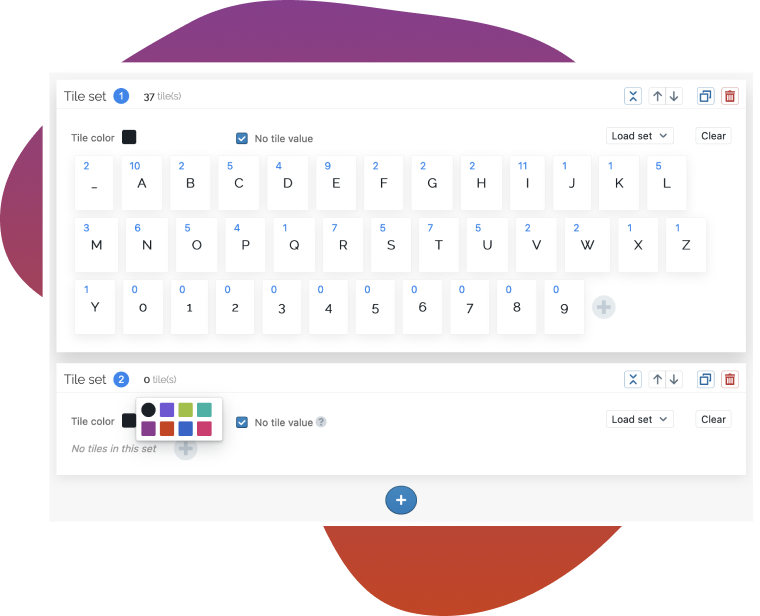 Magic Letters
Start game-like activities using letters to form words
The letter sets are completely configurable so you can reproduce activities similar to let's say "Scrabble".
Alphabet letters can be used for experiential learning in a variety of ways.
For example, the letters can be used to create words and help build a repeatable process.
Additionally, the letters can be used to play games that help reinforce learning concepts like iterative work, process definition, team collaboration, and leadership.
Flip chart
A one-of-a-kind recreation of the physical version
Flip charts are commonly used in the classroom for training. They provide a space for participants to take notes and can be easily used to allow for new ideas to be written down.
Flipchart master activity goes beyond recreating a physical flipchart and adds MyBoard as a personal space for every participant, sets of objects to mimic a set of cards or cues cards and facilitating features. The Flipchart features:
Multiple pages
Recreation of various objects for online learning: Sticky Notes, Magnets, Pictures, Shapes, Cards
Drag and drop, copy and paste, set items distribution to participants
Facilitating capabilities (Link sharing, Vote, Labels, Content protection, Presentation Mode, forced navigation)
MyBoard
Format customisation (colours, background, branding, frame, etc.)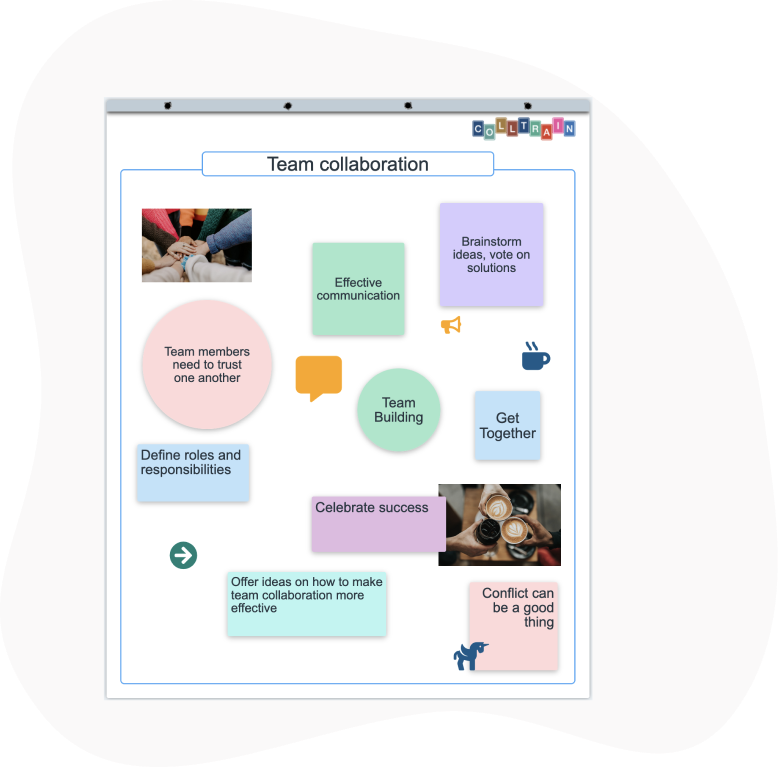 Flipchart is by far the most versatile master activity and is constantly refined to offer trainers new opportunities to transform in-class activities into the online format.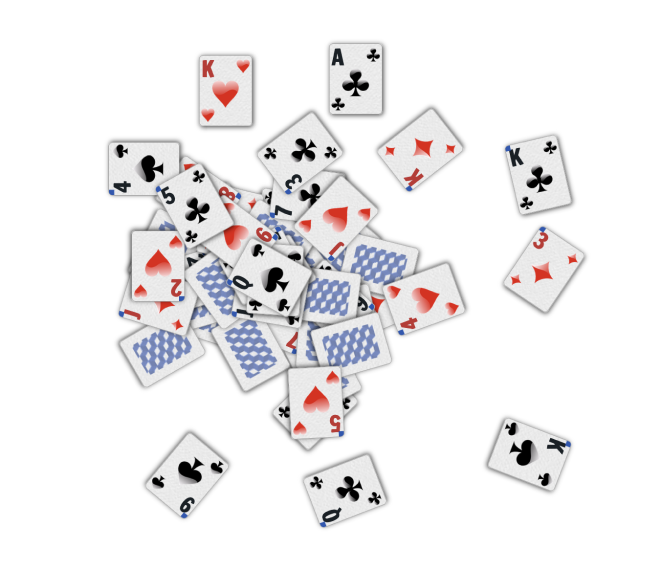 Playing CARDS
A great template to design activities that use playing cards
What can be customized?
Example: Flip-A-Card for Agile training
Magic Colors
Collaboration or competition?
A master activity that allows the creation of group competition activities inspired by the whack-a-mole game, in which the participants compete by shooting colourful balloons.
Key features:
…and many others.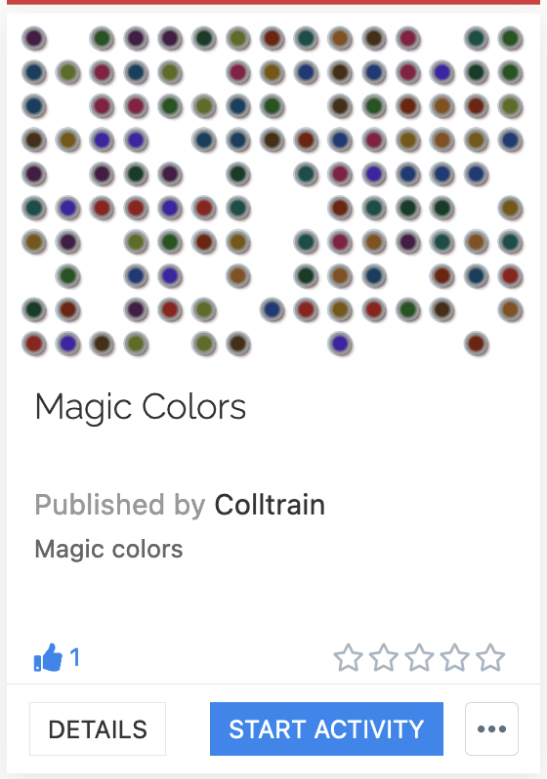 Loved by the learning professionals