Colltrain user success stories
Interview with Peter Kulcsar
CEO of Persolog Romania & Hungary
Who is Peter? Describe yourself in a few words.
I'm a managing partner at Persolog Romania & Hungary and also Master Trainer for the persolog models, which means delivering training and supporting trainers in using our professional assessment tools in their activity. On a personal note, I am a husband and a father – and these roles are a very important part of my life!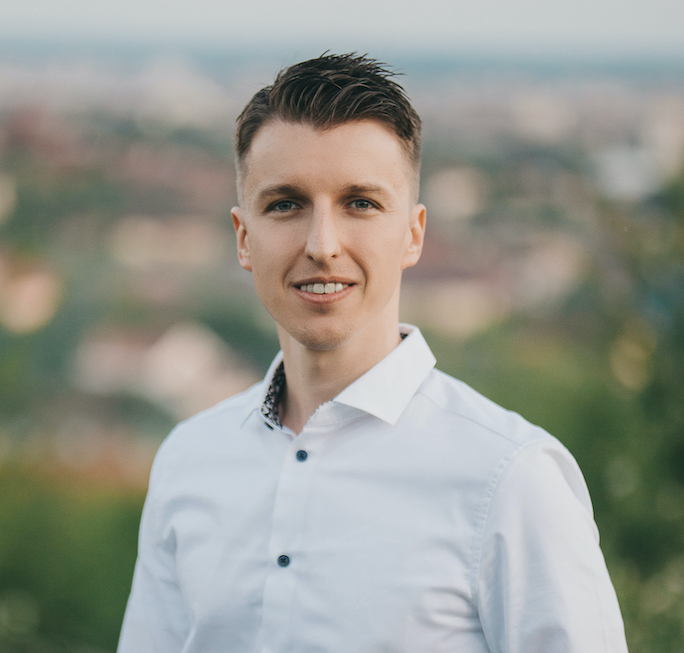 Tell us a few words about Persolog
Persolog is an international publishing house and academy. We develop learning instruments around social and personal competencies that can be used for training, coaching, personnel development and company health management. We provide certification training sessions for HR managers, trainers and consultants, training them in using the persolog tools and methodology.
Please describe in a few words the Persolog training portfolio
Our most important training program is the Certification for the persolog Personality Model (DISC), which has a wide range of applicability: Leadership and Team training, recruitment-selection and coaching. It's an essential toolkit for gaining a deeper understanding of your personality, strengths and weaknesses that need to be further developed, and also for better understanding others' behaviour and improving collaboration.
In 2022, we also introduced a new Certification and which is in the persolog Resilience Model, which is quite useful in preventing burn-out and handling more efficiently challenges and crises in all areas of life. It has become very relevant due to the pandemic and the war situation, which brought a lot of uncertainty and fear all around the world.
We are also providing a Certification in the persolog Time Management Model, which entails a consistent toolkit and training program for increasing performance and efficiency, using a comprehensive time management approach.
What are your clients looking for?
Our clients are seeking top-quality training and assessment tools – practical, easy-to-use and scientifically validated, that can be easily implemented in workshops, consulting and coaching activities.
They are also looking to partner up with a reliable brand and get an internationally acknowledged license, which increases their credibility and the quality of their services.
What's your approach to keeping delegates engaged?
We offer our partners unlimited personal support, access to a national and international trainer community, and monthly trainer webinars where they learn, share experiences and get inspired.
What do you consider to be the "secret" of successful training delivery?
Interaction, engagement, motivating and inspiring participants, a mix of individual and group activities, working together, and sharing insights.
What was the impact of the pandemic on your business?
Given the fact that the demand for printed profiles and tools dropped significantly, all our in-person training sessions were transferred to a live online format. We adapted quite quickly and supported our trainers in switching from offline to online training sessions. We developed a wide range of online tools and training activities, which in the meanwhile have become very successful.
People learn in different ways and at varying speeds. What's your perspective on remote training delivery?
Over the last 3 years, remote training delivery has become my favourite way to both learn and teach others. I consider it highly effective in terms of learning impact, time and costs. I think it will be the main approach in the future, even when pandemic restrictions are over.
What are the key challenges with this approach?
Firstly, overcoming participants' resistance – changing their belief that online training is not efficient. Then, you have to always be prepared for technical problems, on your side or the participants' side. The third main challenge is to keep them focused and engaged for longer periods, in this multitasking world.
What technology and software products do you prefer for live training? Why?
As a communication channel, I always use Zoom, which has the best features for training, especially the breakout rooms.
My absolute favourite software is the Colltrain platform. I use it in all of my online training sessions as it provides great activities for interaction and group work, within a visual and user-friendly interface.
What about your experience with Colltrain? What's the key benefit of using it?
I'm using some of the standard Colltrain activities created by the developers, and I have also designed my own training activities – it takes just a few clicks to run them. Participants engage in these activities almost instantly and they start learning in a playful, interactive way. They simply love it!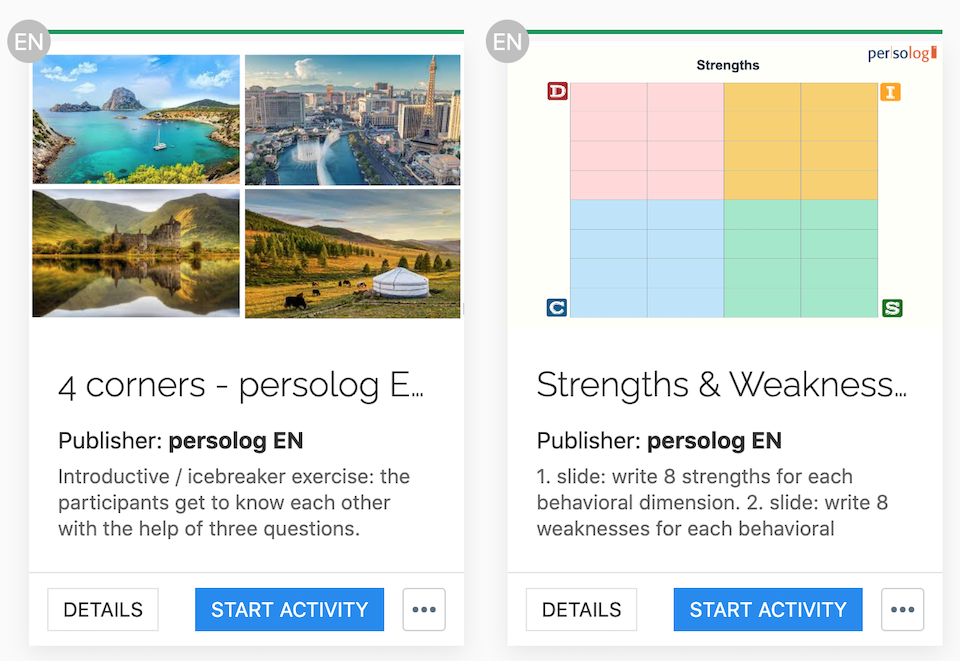 What's your advice for other trainers struggling to make the transition from in-class to remote delivery?
Switch to a can-do mindset, believe me, it is possible! If I did it, you can also do it! Just make the first steps and equip yourself with the right tools.
After just a few training sessions you will wonder why you haven't made the transition earlier! It will give you a lot of freedom and flexibility, and basically, you can work from anywhere!