Colltrain user success stories
Interview with Ciprian Cucu
Project Management trainer and entrepreneur
How would you describe yourself?
Strictly by the book, I'm an experienced PM helping organizations transition from working on an ad-hoc basis to a new, modern way of working on projects.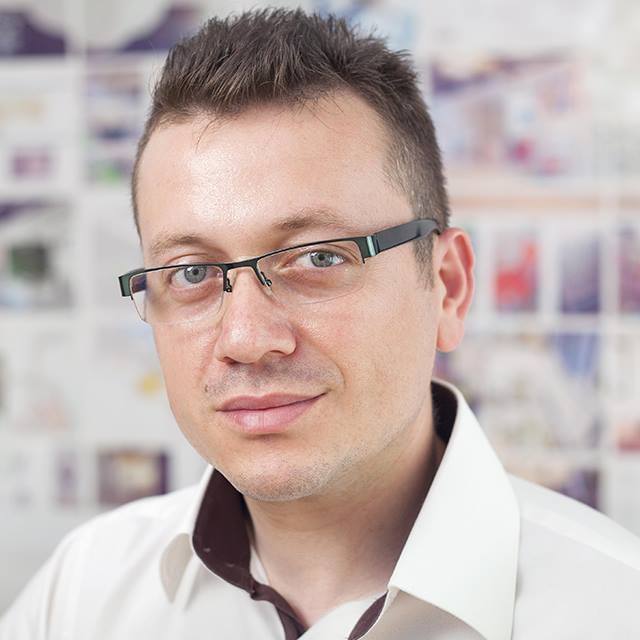 How would this translate into practice? Let's see… If you were to meet me for coffee, you being an acquaintance or a friend working on projects, and you would tell me you have difficulties doing your job; first I would ask you a few simple questions:
If any of these questions raise your eyebrow or your answer is no, I would probably follow up by asking for some additional information, and I would try to offer you some quick tips to improve the situation. Because that's why I do what I do: I love talking about projects and finding ways to improve them. I love helping people achieve more and have a better professional life. And… I love coffee, too 😊
On a professional level, this is who I am, and this is the focus of all the products and services I've developed. On a personal note, I'm a father of two gorgeous girls (a role which proves to be often more time-demanding and complicated than running a 22 mil Eur project) and also a bit of an eccentric: I practice Wim Hof breathing and ice bathing whenever I get the chance.
Tell us a few words about your business, cipriancucu.com
Not sure if this overlaps too much with my previous answers. Project management has been my professional dream and my profession for as long as I can remember.
Over the years, I've jumped from training delivery to consulting, then from consulting to getting in the trenches and doing project implementation for multinational companies. I had the opportunity to get exposure and work with multiple departments in cross-functional projects and within almost every industry.
As an after-effect of this bouncing between training, consulting, and doing the work, I've developed several products that allowed me and my team to work better, deliver more, and be happier with our daily professional life. And then I realized that if they worked so well for us, they might help others too. For a while I kept myself involved in all three areas I mentioned above while trying to develop these ideas further and meet my clients' needs better, by offering:
Corporate training (in-house, face2face or remote delivery)
Online courses with a hybrid training approach (pre-recorded lessons, complemented by weekly live sessions with exercises, practical assignments, and Q&A) – available only in Romanian at this stage
Complete transformation programs of 3 to 6 months, supporting the transition from ad-hoc to hybrid PM or agile way of working, also providing extensions or implementation alternatives (scale support to address more than 1 team, multiple teams, or company level). The star program of the past two years has been Project Rescue, which involves taking on a troubled project and getting the best out of it or bringing it up to speed and delivering the desired outcomes.
Please describe in a few words your training portfolio
We now have 3 types of products/services:
We started as a small training company, so corporate training was in our portfolio since the beginning.
While delivering our training programs, we realized that most of our clients needed more. Because most companies are always in a hurry, always chasing results and, let's face it: no matter how well you do it, you can't expect a 2-day training to be enough to deliver the expected results in complex projects flawlessly. A more consistent and lasting change was needed. So, just before the pandemic started, we began working on new solutions designed to answer that need: the accelerators.
It's quite an interesting and unique concept: a project/team level, 3 to 6 months transformation program that supports the key people working on a project (team, project manager, sponsor), delivering a mix of analysis, training sessions, hands-on facilitated sessions to complete project artefacts and recurrent review/coaching sessions to support habit formation and project progress:
Project Accelerators
Scrum Agile Accelerators
But then, of course, the pandemic hit, and face-to-face interaction was no longer an option, so we needed a substitute for the Open sessions. That's why and when our online courses came in.
Long story short, we designed different products and services to support project delivery at every stage and all levels, depending on where the most support was needed.
What are your clients looking for?
Ideally, they would want someone to come and work with them, do some quick magic, navigate several constraints and make it happen. Joke aside, we understand that once someone reaches out to us, they have a problem. And we need to deploy empathy to navigate the situation together, develop new competencies, learn new things, use new tools, and also deliver results in the project.
Whether they are aware of it or not, they are looking for a clear process or an easy-to-follow way of working, if possible, customized to their needs, but at the end of the day, they are looking for better results in their projects (more successful projects). And, if possible, to be able to replicate this to all projects within their company to better deliver the company goals.
What's your approach to keeping delegates engaged?
I think my approach comes with the territory 😊 Being an empath and having been involved in so many different projects, over the years, plays a major role when it comes to connecting to my trainees and relating to their specific situations. I also think my attitude helps them open up and feel comfortable and understood. I am a professional, and my purpose is to deliver knowledge and solutions, but I do it in a friendly, relaxed way. Think more "big brother" than "trainer". I'm here to help you, to share my experience with you, and, why not, to make you smile and crack a joke from time to time.
What do you consider to be the "secret" of successful training delivery?
A mix of the above-mentioned prerequisites for engagement, problem-solving, and a technical approach, including individual and group interactions and activities and debriefing sessions. Projecting the desired result and helping them see how they can change themselves and their way of working for the better by implementing what they learn goes a long way too.
But if I were to pick just one thing you definitely need to do, the "secret" would be creating a deep connection with the participants and a safe space for them to learn together and interact with each other. This would be top of my list.
What was the impact of the pandemic on your business?
In the beginning, face-to-face interaction was restricted, therefore, in-class training was initially postponed and, after some time, cancelled altogether. Inevitably there was a budget/sales impact.
Consultancy and Accelerator decreased, but that was the core business in the first part of the year.
We migrated to remote training delivery and were lucky enough to work with clients from west Europe, as our traditional clients from Romania had a slower migration rate toward remote training. (at least this was our experience)
People learn in different ways and at varying speeds. What's your perspective on remote training delivery?
For most clients I work with, the remote is the new standard. If done properly, it can provide everything that's needed, sometimes even a better learning experience vs a class approach. Plus, in some specific situations, with teams located around the country, transport, accommodation, and everything related to logistics are used to represent a significant cost.
I love in-class training, there's something warm and cosy about it, and the connection is much stronger; yet again, if you look at the learning experience, the remote can deliver the same knowledge transfer faster, at a better cost.
Organizing a session with people from Italy, Germany, Hungary, the Czech Republic, Romania, and Spain in 1 week used to be prohibitive or impossible in 2019. Now it's just a matter of prioritizing your agenda.
What are the key challenges with this approach?
First, it was a technological barrier. What was ok for a meeting (ex., MS Teams) quickly became a full-blown nightmare when trying to do the tiniest little thing during a working session involving groups or teams. At least at the beginning.
The next challenge was creating an impact and developing a good enough connection for people to feel inclined to open their cameras and actively participate, provide input feedback and engage with you, the content, and the teammates.
Materials needed to be adjusted, and what used to be a nice story with a few examples needs to be shorter, otherwise, it becomes boring, and people lose focus and interest. Online, you get distracted more easily too. So, materials and content focused on the same messages, but the delivery method needed to change, and change fast.
What technology and software products do you prefer for live training? Why?
Zoom is the prime platform for interaction. It is simple, stable, and I believe, better for training delivery. (for meetings also 🙂
For interaction, exercises, and bringing joy into the room, we use Colltrain!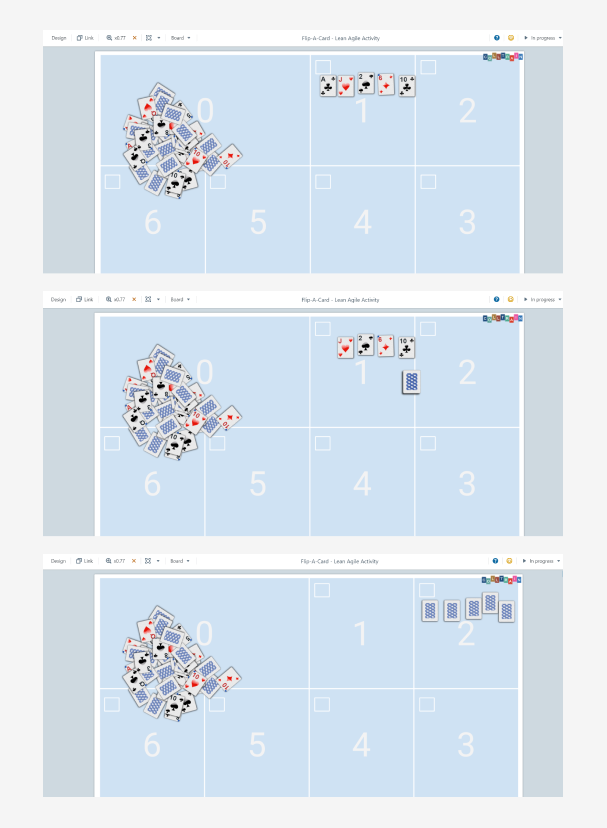 Also, some other traditional Google Docs, iPad Good Notes, Zoom pool feature, and mind mapping tool.
What about your experience with Colltrain? What's the key benefit of using it?
The first impact was in remote corporate training delivery. It helps create that missing piece of a puzzle that I used to have in the classroom, the joy of playing and learning at the same time.
Not only does the overall experience improve, but with 7-8 exercises, you can deliver so much value, in a very pleasant way, with high engagement and extraordinary feedback, while your previous content material becomes optional support. Now, handouts, examples, assignments, note-taking/making, and everything else complements this training tool. You can provide experience-centred training and everything else complements it.
In terms of benefits:
First, as I said, it was a substitute for the previous in-class experience
After understanding the potential and the multitude of available exercises, you start to improve your content by adding more exercises, project simulations, different ways of explaining the same topic depending on where your participant is in his journey, and much more.
Also, the participants got so in tune with the new approach that they suggested bringing the same type of experience to the classroom, post-pandemic
After this experience, we complemented our Online Courses (that already had pre-recorded lessons, assignment handouts, and quizzes) with live Q&A and exercise sessions using Colltrain. We realized the incredible value added by live interaction and gave our trainees a chance to experiment, to experience working with others, to be able to complete in an hour, by working together, a complex task which would have taken them days in a different situation.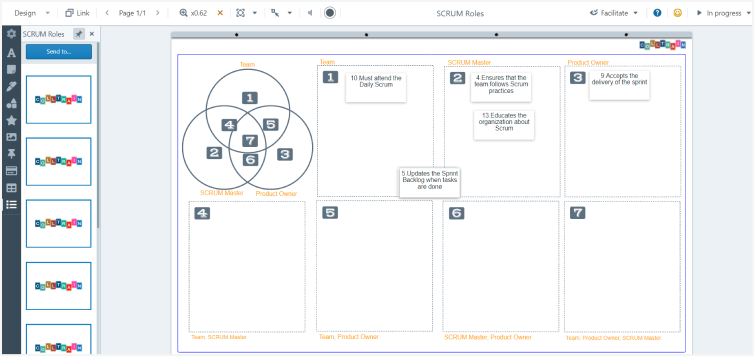 Now, Colltrain is an integral part of all our online courses, and we also use it with our Acceleration clients for retro and coaching sessions, sometimes discovery sessions.
We have a lot of creative ideas for the future, and the truth is it all started with 4 exercises in Colltrain.
Ciprian, what's your advice for other trainers struggling to transition from in-class to remote delivery?
I believe with all my heart that Colltrain is revolutionizing the remote training industry and is changing it for the better! And if you complement this great tool with learnings from CARTA, you can take your remote training to a different level.
… and if you have a lot on your shoulders and you feel you can't find the time to do it, now the number of exercises is quite big, the info and descriptions are almost self-explanatory, and if you struggle with creating custom exercises, the team is very supportive.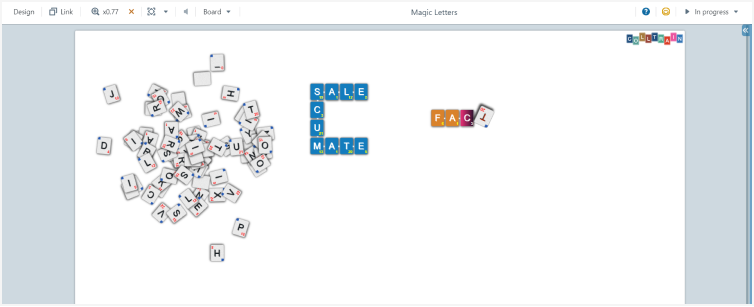 A final word of advice: anything that has the potential to kill your business (or reduce it significantly) can be countered with the right tool, and by having in place a process, you can pivot. Make a new standard, and do it better than before!