Flipchart Objects
Recreate flip chart activities with ease
building an excellent learning experience in Colltrain
Why use a flip chart?
Flip charts have been around since the early 1900s and are still the most popular tool for training and education.
They are a great tool to use in training sessions, are easy to write on, making them perfect for brainstorming and note-taking, and can be used as a visual aid to help illustrate concepts and ideas.
According to a recent survey, the Flipchart Master Activity is the one that powers more than 85% of remote training activities developed by trainers in Colltrain.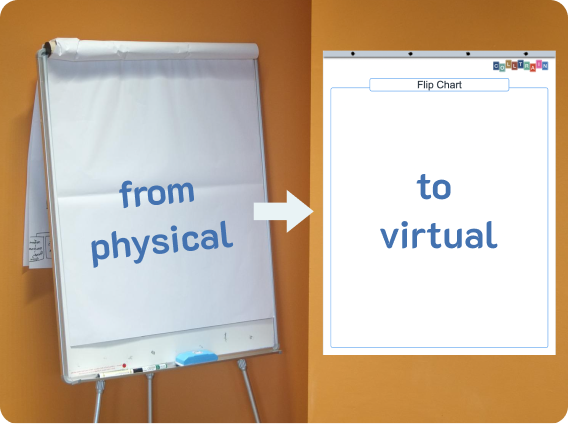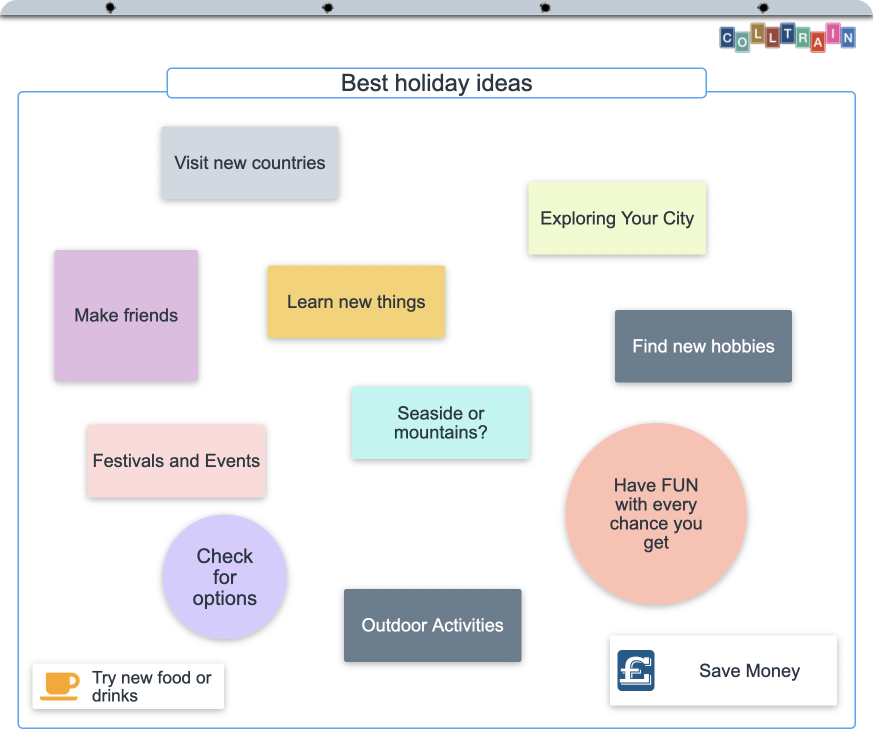 1. Notes
Capture IDEAS quickly!
Boost your team's creativity, engagement, and learning by using sticky notes for experiential training.
Notes are by far the most used objects with a flipchart
2. Text Boxes
go BIG with your headlines!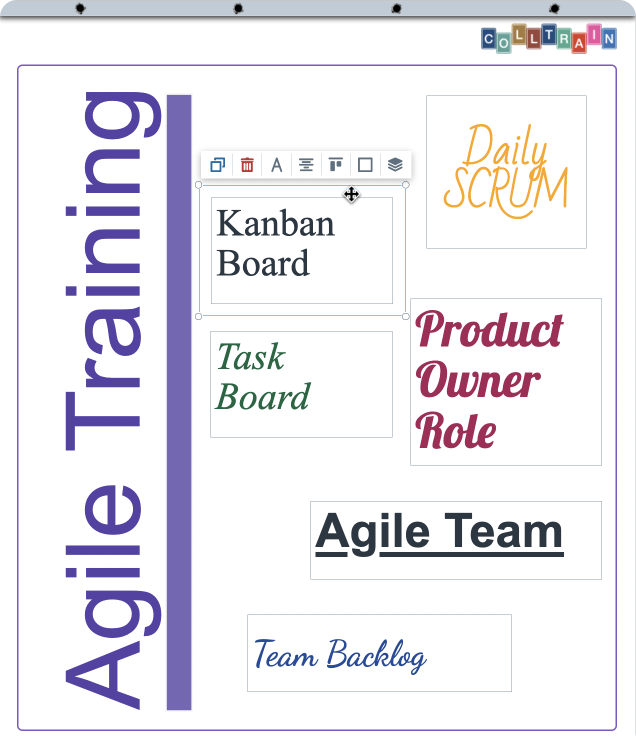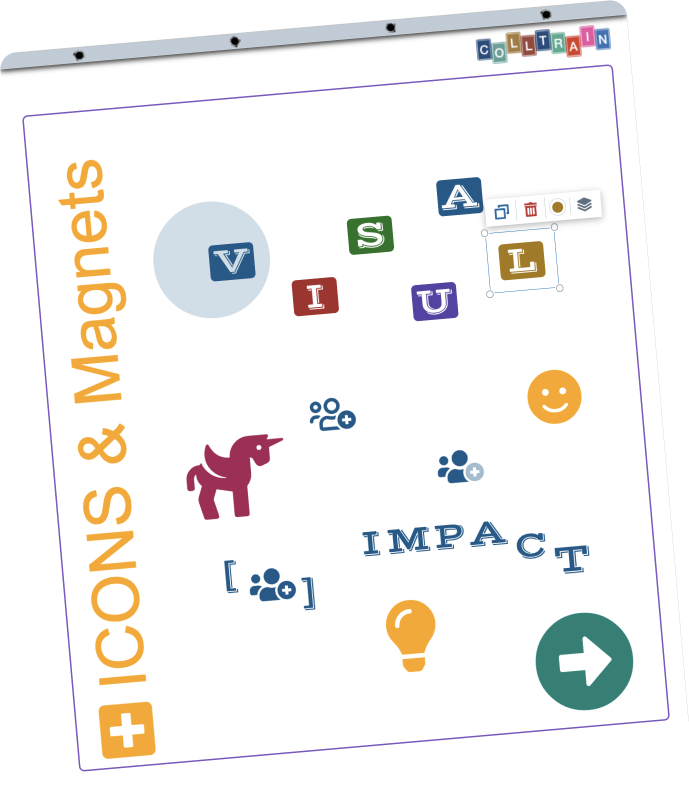 3. Icons
Provide VISUAL impact!
Icons are a perfect way to represent ideas visually because they're minimalistic while still providing the perfect visual balance to offset your content.
They are a great part of any designer's toolkit
4. Magnets
Sort ideas, outline and emphasize!
Magnets are single-character objects that come in two styles: default and tile, meant to create focus and command attention. Very useful when it comes to creating letter tiles.
5. Shapes
get BOLD with your designs
Many activity designs may require you to draw some geometrical shapes, choose from one of the six shapes available: square, triangle, circle, oval, rhombus and pentagon.
Using shapes may save you a great deal of time as you won't need to include graphical design apps in your workflow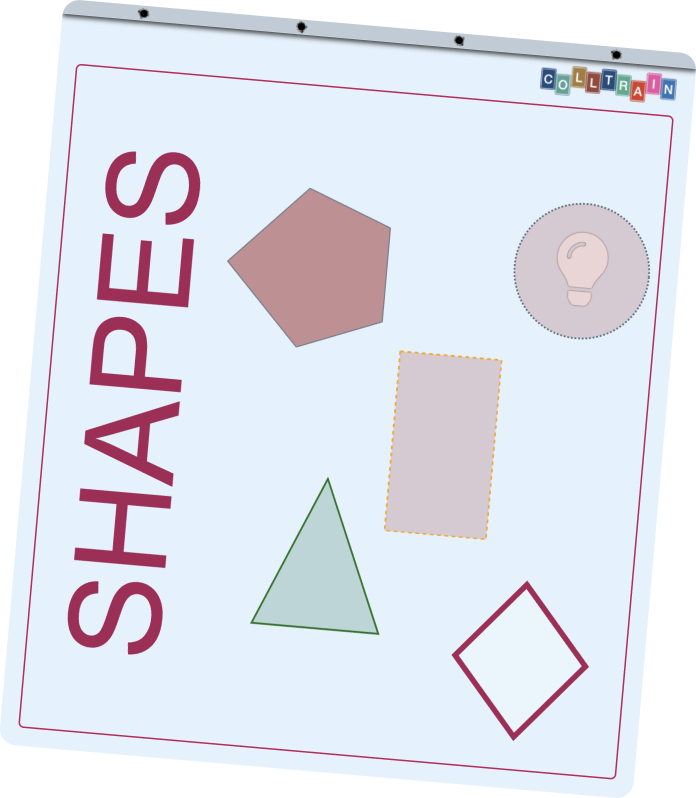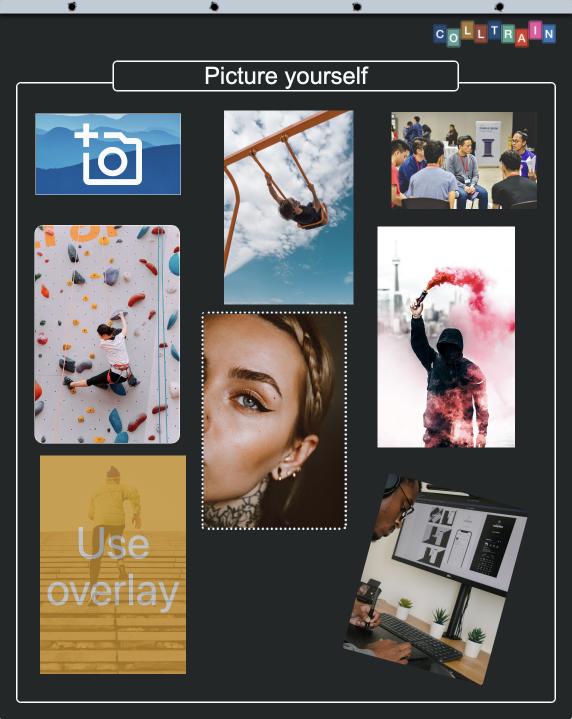 6. Images
Elevate ENGAGEMENT!
Photos are far more likely to engage your participants than text alone. That old saying of "a picture is worth a thousand words" has never been more true than it is in online activities.
Using Colltrain Flipchart Objects gets addictive!