Design training activities
Convert traditional experiential learning activities to the new remote
delivery model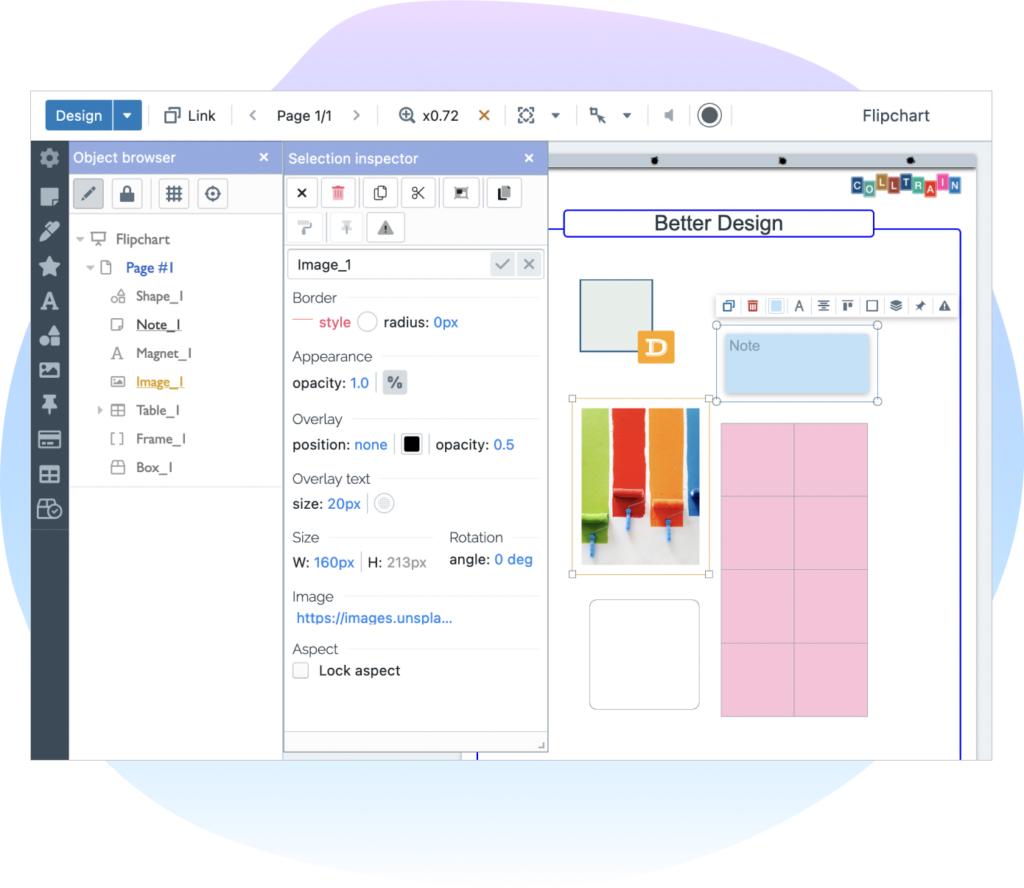 Can I design my own activities?

YES! Just use the Wizard…
NO Code required!
Choose from one of four master activities and go with the flow.
Flip-chart
Magic Letters
Playing Cards
Magic Colors
Use dedicated features to create and personalise your creation.
Create an immersive experience and amaze your audience.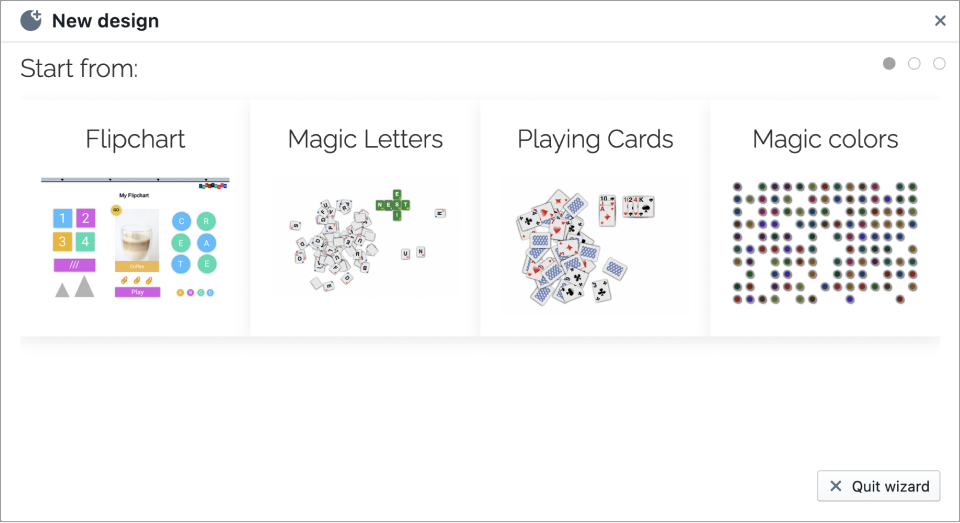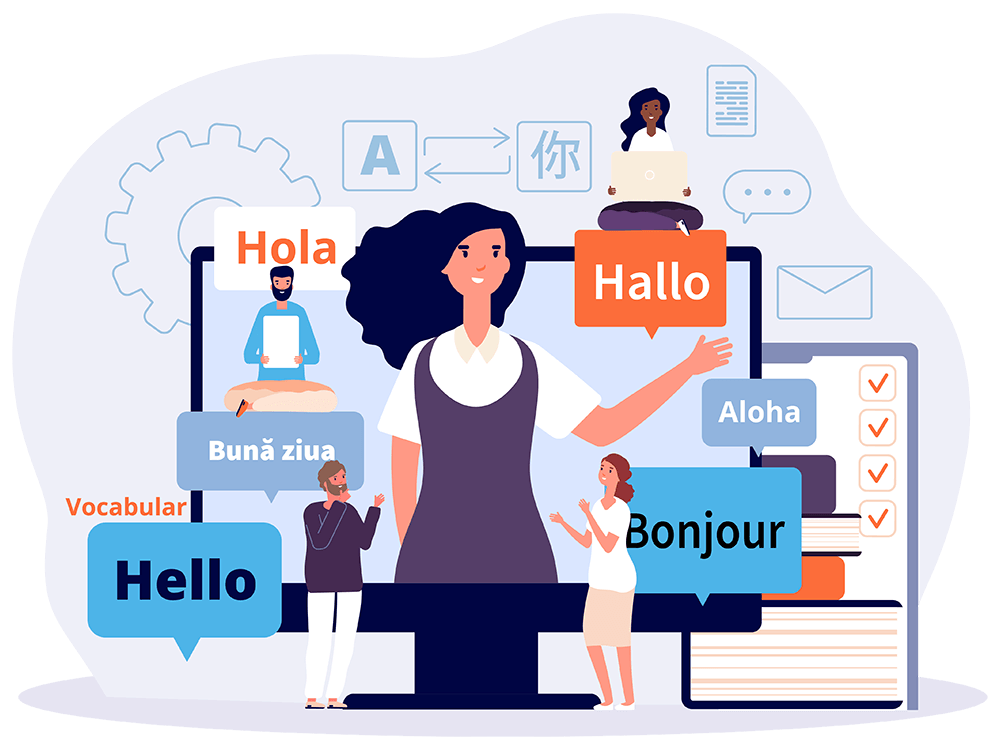 … and What Language?
Well, that's your choice, you are welcome!
Select from one of the 120+ languages when you design a new activity. Make sure that:
A language set not available? Just let us know. We are happy to help.
Replicate real-life objects with ease
Create an immersive experience and amaze your audience
Experiential learning use extensively various type of objects to spark interaction. Let's name a few:
As a Colltrain Designer, you can start with the learning objectives in mind and transform them into practical activities for maximum engagement and effectiveness.
Keep in mind that anything 2D can be converted using one of the available objects with the flip-chart type of activities.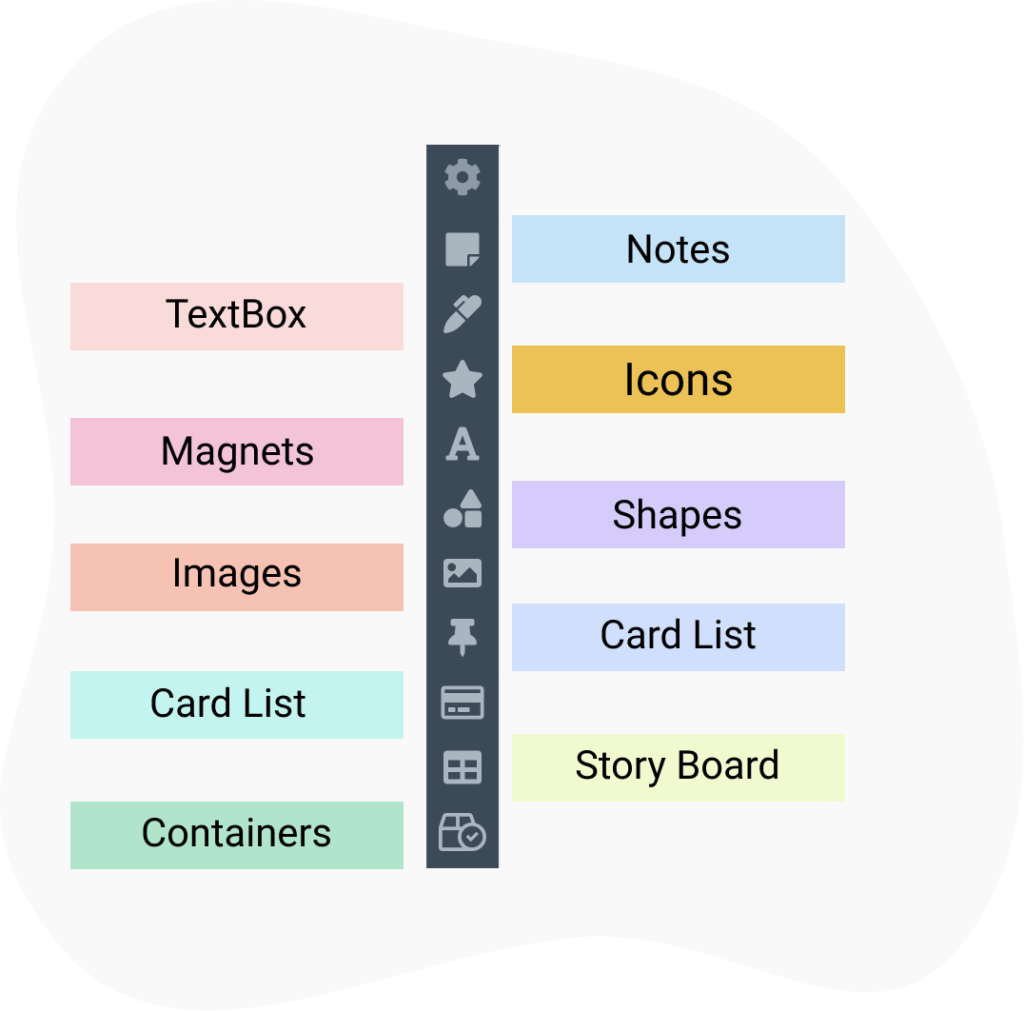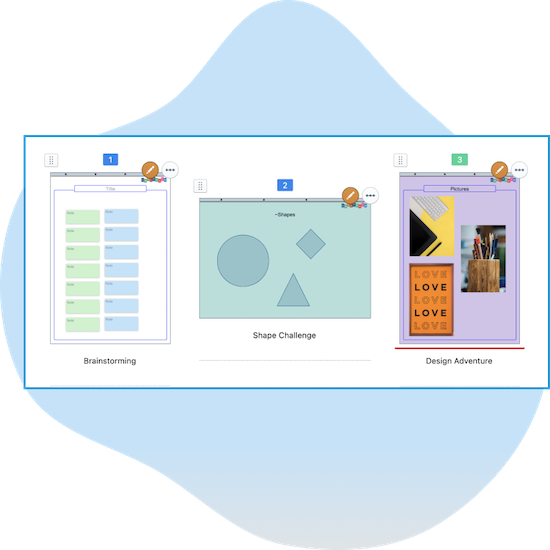 Multi-page activities
Imagine | Design | Deliver
Colltrain limited per page canvas size gives you a lot of freedom, while it helps you to maintain control of team members' actions.
Imagine some surprising experiences:
The progress from page to page can be controlled by a PIN,
password or pass phrase.
Can I tweak my settings?
Well, why not? Design training activities, customise it and make it fun!
Whenever you need to do a deep personalisation of an activity start-up, use the configuration parameters screen.
There are lots of ways to refine your design. Let's explore some options:
…and many others.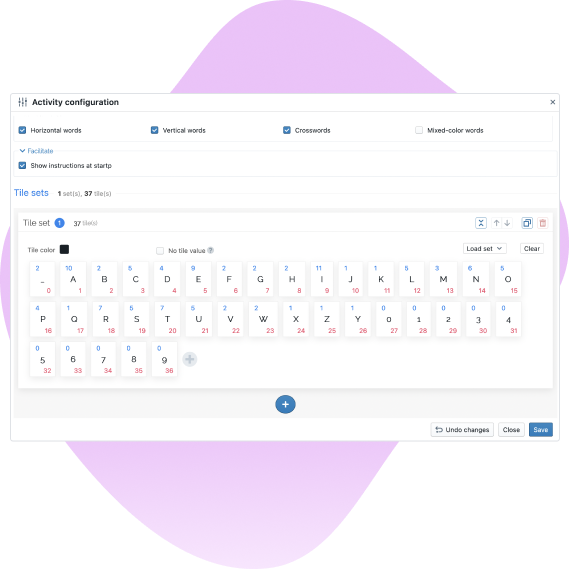 Loved by the learning professionals