Colltrain designer certification
Design and create collaborative learning activities for remote training
Challenge: How to transform new and existing training activities into the online format?
Remote delivery brings new opportunities for trainers, clients, and trainees in terms of accessibility and flexibility. It also reduces learning and development expenditure by eliminating the administrative costs of travel and accommodation. Also reduces time lost away from the day-to-day work.
With the help of Colltrain, you can reshape the experiential team activities, so that during the online session the participants can interact more productively, learn more easily, and enjoy a valuable learning experience.
It would be excellent if you could join this course and to discover and practice the new design methods. In turn, you will master the tools and techniques necessary for the success of LIVE training sessions.
Training Summary
This is a hands-on workshop to develop and consolidate the skills of design to implement experiential activities in Colltrain.
>>>

Joining details
Date: April 13-14 2022 | Duration: 2 sessions @ 4 hours/session | Schedule: 9:00-13:00 | Free of charge | Language: English | Format: online, LIVE virtual classroom, using Zoom
Objective
To provide the necessary knowledge and practice opportunities for those who want to design and build learning activities for remote training. Together with ample practice opportunities to do this using Colltrain.
Audience
This event is dedicated to the following categories of participants:
Note: If you don't have a Colltrain account, you will receive access to the full version, for a period of 45 days starting from the course date.
Your Guides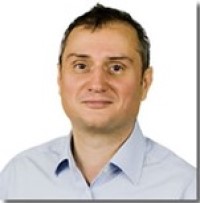 Marian Stirbescu
Senior Trainer, Facilitator
Certified senior trainer, author of the learning experiences, promoter of innovative training methods.
Marian is the author of the CARTA method and product manager for the Colltrain platform.
Nicole Raduta
Senior Trainer, Facilitator
Senior soft skills and sales trainer, creator of evaluation and certification programs, instructional designer for the Colltrain platform.
Nicoleta creates unique learning experiences using techniques aimed at active involvement and development of participants.
Colltrain designer certification training
How to prepare?
For a memorable experience, we recommend you allocate time and use a space suitable for learning.
To participate in the training sessions, the following equipment is required:
Mastery
You will gain precision and speed when developing Colltrain activities
Novelty
You will discover new types of experiential approaches and activities for remote delivery
Growth
You will level up your recognition as a professional in an avant-garde domain
Networking
You will have an opportunity to share your remote training delivery knowledge with other trainers interested in the same field
Price
The pilot sessions benefit from 100% sponsorship, so you can participate for FREE.
Additional Benefits
Registration
Please sent us a mail to client_support@coll-admin
Check out all our CARTA courses for remote training https://axioma.ro/cursuri/cursuri-carta