Cambridge 2.4 – New Colltrain Release
London – January 24th, 2022
Colltrain Cambridge 2.4 comes with new features to support designers and trainers with a particular focus on energizers, experiential learning and teambuilding to bring a spark to this type of remote activities.
In short, you can now enjoy:
A new UI for startup parameters configuration for flipchart, new objects and new type of activity, upgraded version of Magic Letters and Playing Cards, and a few important tweaks for some technical aspects.
New activity type – Magic Colors
Colltrain Cambridge 2.4 comes with another magic activity, inspired by the whack-a-mole game – only with colors 😊
It's an excellent option for energizing the group after lunch; it can be also used as a teambuilding activity.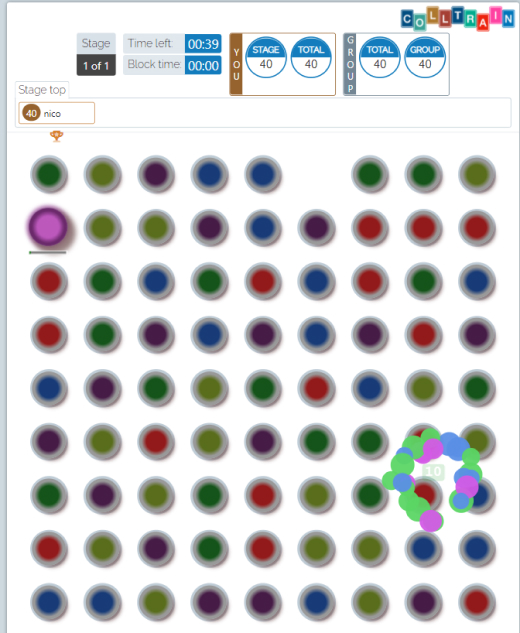 Container – A brand new addition to the toolbar section
It comes in 2 formats: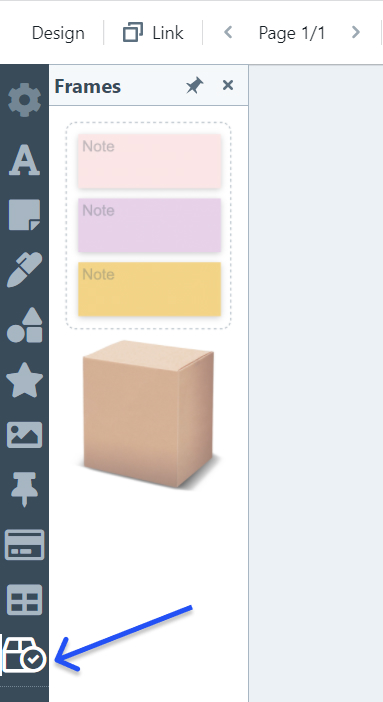 Frame container
This object can be used to organize a group of elements and to access them in an alternative way of work to the basic grouping feature.

Box container
You can customize the appearance of the container by uploading an image of your choosing (gift, treasure chest, etc), then insert the objects you wish to preserve in the box (like notes with recap questions, money icons, etc) and select the order in which you wish the elements inside the box to be accessed – randomly, from the first/last up, all at once.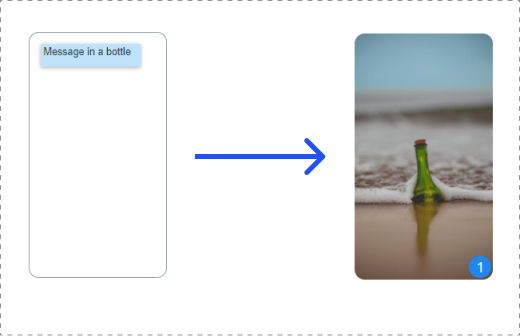 Think of all the possibilities here: you can have a 1 mil $ question hidden inside a vault, you can build a recap activity as a Trivia contest with questions from different categories, you can have a treasure chest for a teambuilding activity or a piggy bank used during an escape room activity, and many more! Have fun with it! 😊
Audio effects for Magic Letters, Flipchart and Magic Colors
An entire series of audio effects for each movement you make within these activities, like start/complete/resume/pause activity, which make participants engage even more.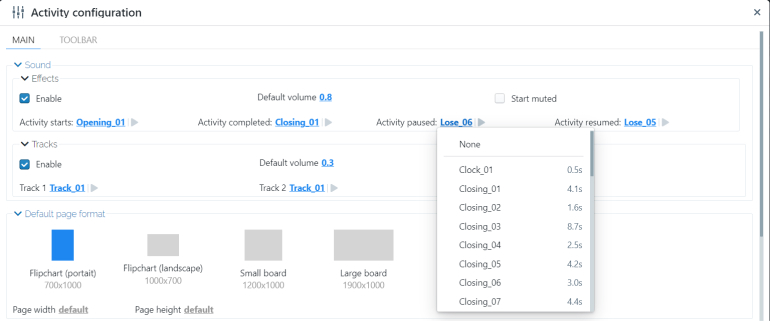 When enabling this option, the activity starts with the default audio options, but you can customize them as you please in the Activity configuration panel.
New Startup parameters configuration UI
For flipchart
The new interface of the startup configuration provides the designer with easy access to all the necessary parameters of the activity that, if configured right from the start, the result is optimised with just a few clicks.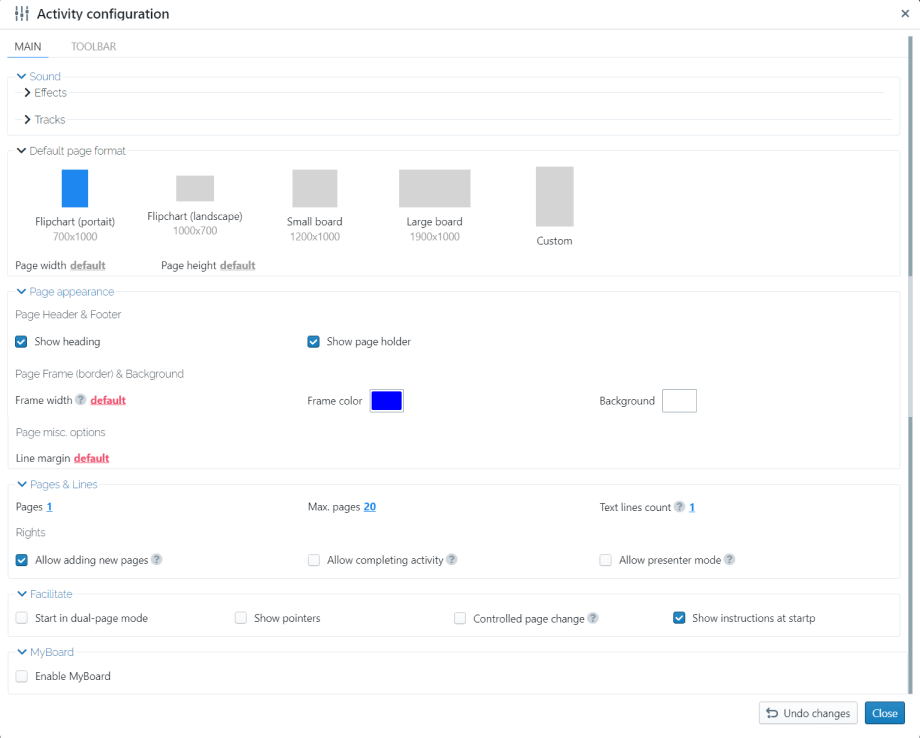 The toolbar sections can be now edited within a more compact and easy to follow screen.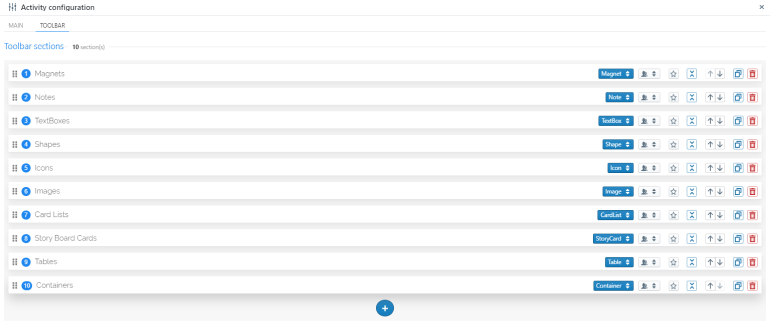 For Playing Cards
Up to 5 decks of cards can be added to an activity instead of 3 decks like in the previous edition.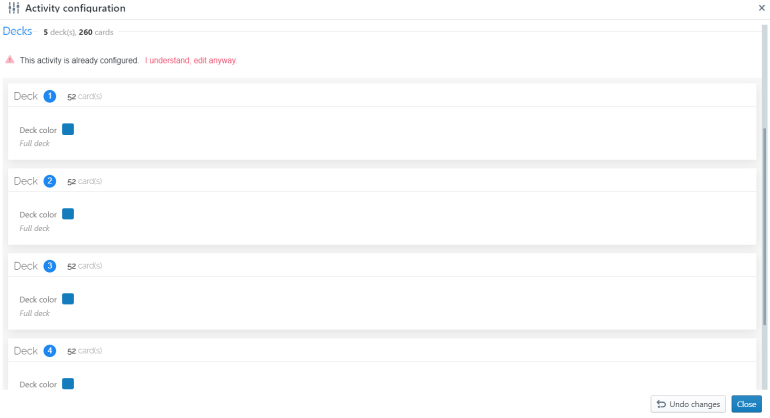 For Magic Letters
Up to 10 tile sets can be added.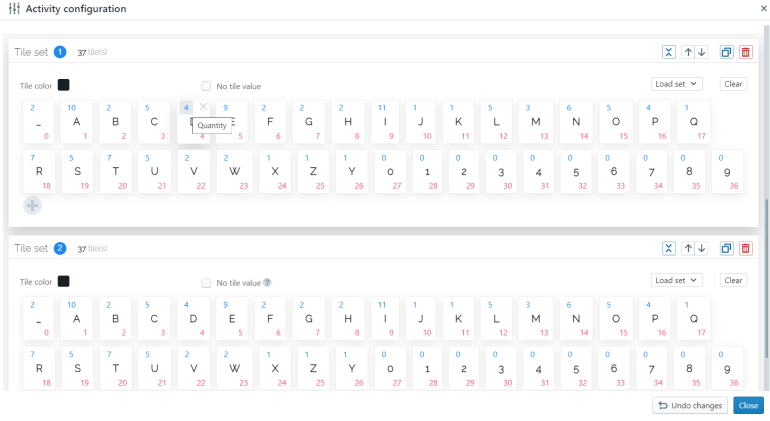 Recently used icons
They can be found in a dedicated area within the Icon menu, so that you can reuse a certain icon in the blink of an eye. The list will contain the last 12 used icons.

Browser text selection behavior
In order to avoid unintentional selection of other objects, the browser behaviour was rewritten for flipchart objects (notes and text boxes).
///
As always, this version is dedicated to the trainers and facilitators of the world!
With love,
from Colltrain Creators