Cambridge 2.1 – New Colltrain Release
August 14th, 2021
Colltrain Cambridge 2-1 is a significant update with brilliant additions to support mainly the trainers and facilitators that are looking to design and deliver online team building activities .
The changes fall into three main categories:
Working with pages, Object Grouping, MyBoard refresh.
Working with flipchart pages (Colltrain Cambridge 2-1)
The pages have been moved from the left toolbar to top toolbar. While in the beginning the colltrainers were barely using activities with more than three pages, nowadays we've noticed an increased demand for more complex activities with more pages and a variety of configurations.
Page navigation
Page navigation can be performed via top toolbar or via page navigator, accessible when you click the page number.

A new attribute, "page name", has been added to make the navigation between the pages of the activity easier. This naming could be useful for multi-step activities to indicate to the participants that they have reached a certain milestone.
Managing pages
The page management panel is accessible to both participants and facilitators for navigation and page creation while some settings can be accessed only by facilitators and designers.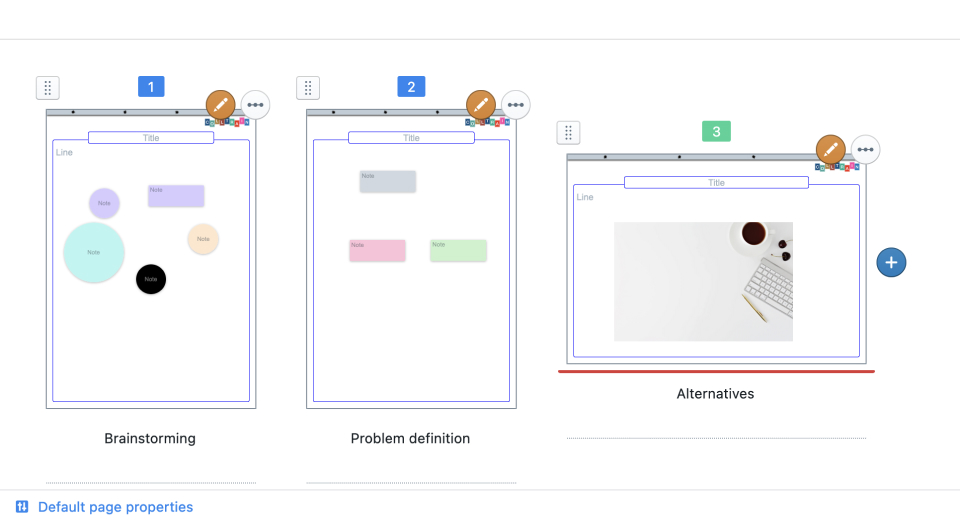 As you may have noticed, in page management you can preview the content of all pages, you can drag them around, duplicate and delete them and even hide them.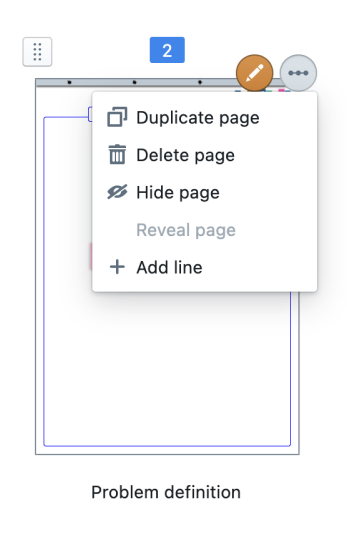 Page settings (Colltrain Cambridge 2-1)
Completely new page properties form can be used to set the details of every individual page and default settings for the all new pages can be set as well.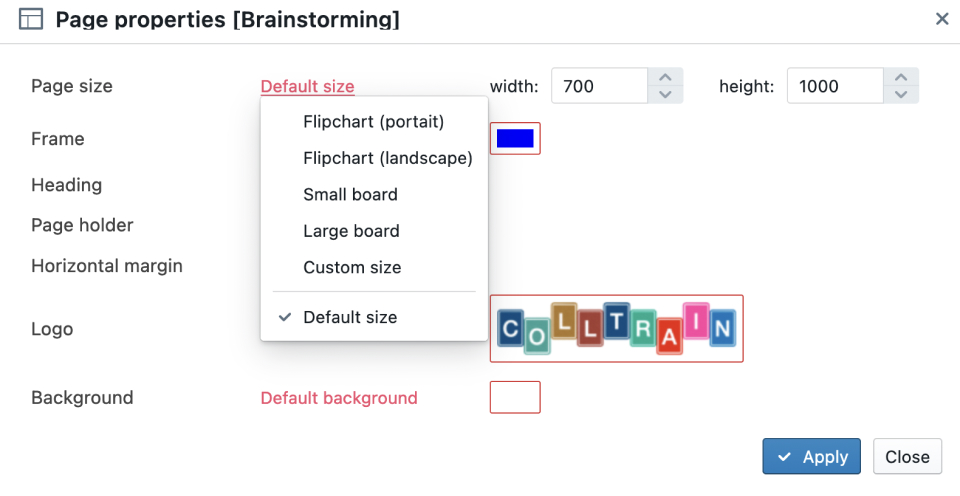 Object grouping (Colltrain Cambridge 2-1)
Objects on the flip chart can be grouped using the ctrl key and clicking the object for selection and the right-clicking on selection to access grouping option. As an alternative, you can use "object inspector" to group the selected object after the selection was made.

Groups can have their own toolbar from where you can set background color and border properties. As a bonus, you can add a caption for the group to give more meaning to the content.

MyBoard refresh (Colltrain Cambridge 2-1)
While more trainers have started to use MyBoard for "silent brainstorming", "walk the board" or "picture talk" type of activities we felt that a quick refresh was needed. A new board settings panel is available and the user board sharing has been streamlined so the facilitator can quickly navigate through participant's boards while sharing the content to the whole group.

Others
The other visual enhancements that round out this release (Colltrain Cambridge 2-1) are: a complete color palette for flipchart frame, simplified top toolbar and facilitate menu.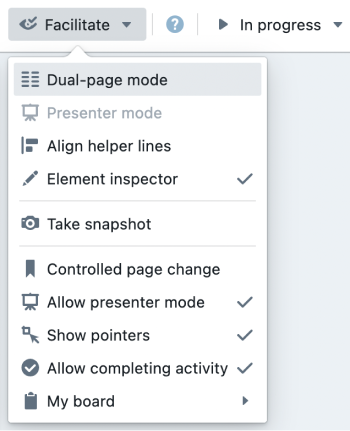 ///
As always, this version is dedicated to the trainers and facilitators of the world!
With love,
from Colltrain Creators