Wellcome to Colltrain 3.0
What's new?
Version 3.0 includes more than 57 enhancements and three bug fixes. This page highlights the latest features available from April 29th 2023. There's a lot to explore and to enjoy.
1. New Visuals
Colour customization
The new version gives you more possibilities for visual expression in your training activities.

From now on, you can use any colour in Flipchart activities.
This way, you can increase engagement and convey the look of your brand.
A new Avatar
The avatar benefits from a new implementation.
Participants can freely change the icon and avatar colour.
Also, the reactions have been changed and resized to be better visible to participants.
Refreshed objects
Flipchart and MyBoard objects have been redesigned for more refined operation and expanded options.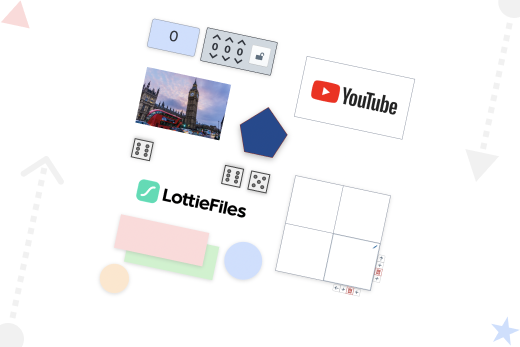 2. Activity Design and
Delivery Engine
Upgraded Colltrain Engine (ADDE)
The Colltrain Engine has been upgraded to version 2.0 to support an increased number of users and to provide a structured and unified approach to Colltrain application types.
Extended Object Inspector
The new version provides an improved overview of properties and behaviours when designing activities.
Sets and Widgets
The sets have been given extended capabilities, and the widgets are now available directly from the Flipchart toolbar for easier access.
Start-up Parameters
Start-up Parameters are now available directly for the design menu.
Activity Files
Starting with version 3.0, you can upload audio (i.e. .mp3) as well as video files (i.e. .mp4) to Activity Files, and these can serve as audio tracks for activities or as sounds associated with
events.
You can upload your own Lottie Files and use them inside the activity to build catchy
animations.
New language pack for Magic Letters
With version 3.0, you can build "Magic Letter" types of activities using Ukrainian characters.
3. Colltrain On-premise
Manage your on-premise instance of Colltrain
Starting with May 1st 2023, Colltrain is available for on-premise installation.
If you are interested in this option, please contact the sales team.
Details will follow soon.