Colltrain 2.6 – London Edition
New Release
London – May 14th, 2022
Colltrain 2.6 (London edition) is here to feast your eyes with! 🙂
The new Colltrain release is all about new visual and media features, to help facilitators bring some extra content to their activities through image – you know what they say – a good picture says a thousand words!
Now you can bring your favourite images directly from Unsplash (still in beta) or embed videos from the most used dedicated apps (YouTube, Vimeo).
Also, with the new feature Web Frame, you can spice your activities up with everything you like and need from the web…so adieu to juggling with multiple tabs opened in the browser during an activity! Let the fun begin!
In short, you can now enjoy:
Visual fine tuning features
for flip chart objects:

new way of resizing icons and magnets, and extended maximum size for these objects
Simplified panel of text boxes for greater accessibility
New display font added

for flip chart – handy way of resizing the board while running the activity
outlining pages with protected content by dropping a soft reddish shadow
Media objects
Import images from Unsplash
Embedding movies from YouTube, Vimeo and scalable animations from Lottie Files
Embedding any type of content from the web with Web Frame
Visual fine tuning for flip chart objects
Starting Colltrain London 2.6, we could say sky's the limit when it comes to resizing icons and magnets. Just imagine the possibilities and the cool impact of having really small or huge icons and magnets set up simply by pulling from any corner you wish.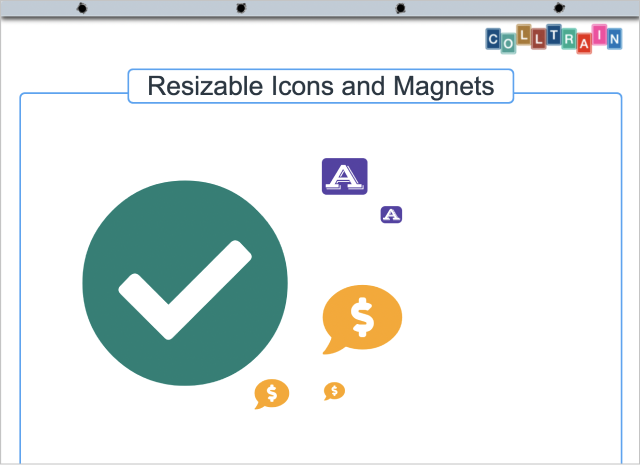 Then add stylish titles or quotes by experimenting with the new display font (type 5), like a pro!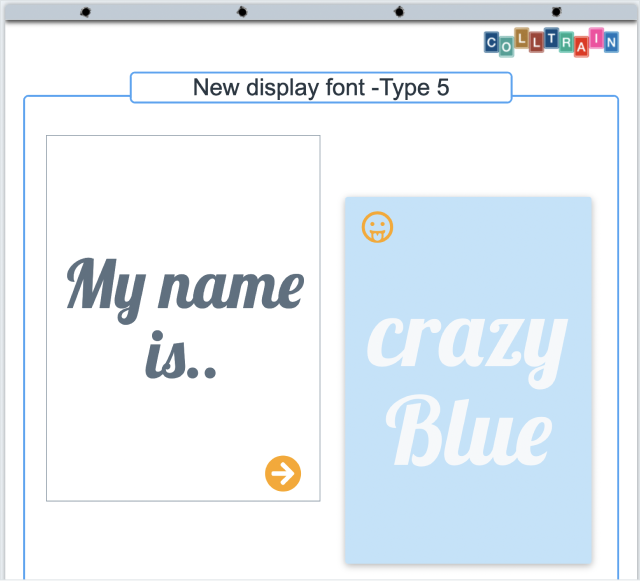 And if the board becomes too small for your content, you can adjust its size from the page management menu or, from now on, simply by pulling from the sides of the board.
Unsplash Integration
Now you can bring your favourite photos directly from Unsplash.
Imagine this: a few clicks and your picture talk activity is "magically" done!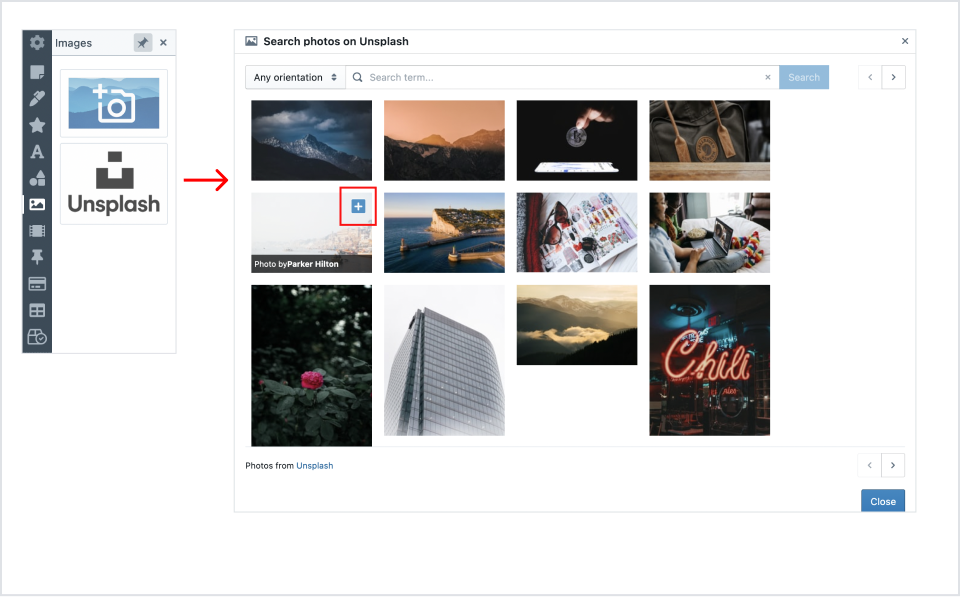 Wanna know more about picture talk type of activity? Check this out: My hero activity!
Media objects
Lottie file animation examples
Instil dynamics to your activities with scalable animations from Lottie Files
Video clips and movies
Now you can embed video clips and movies from YouTube and Vimeo to have all the content you need for an activity in one place.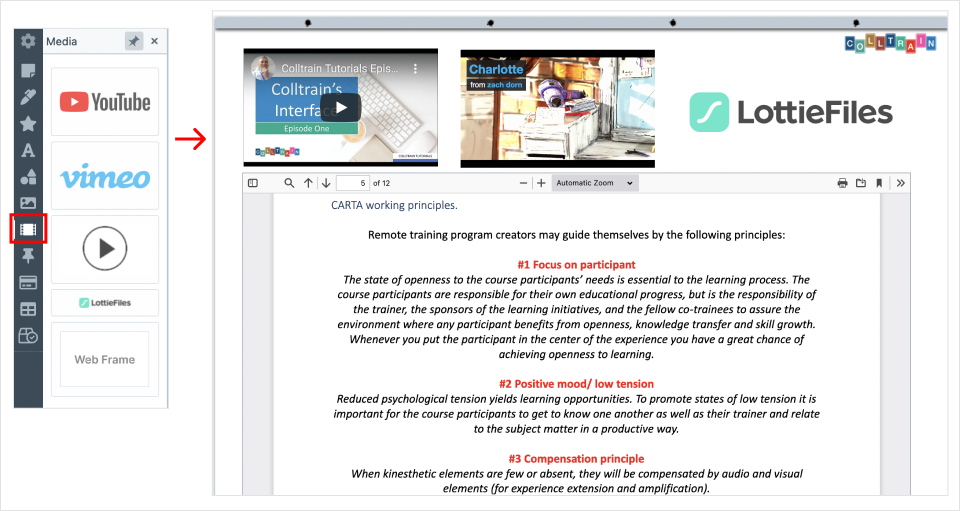 Web frame (<iframe>)
With the new feature Web Frame is now easier than ever to display within your activity all types of content you found on the web, without even having to download it or take print screens…or provide just a link, etc. Quick and clean is always better than all sort of workarounds and tricks 😉 Here's how it looks like:
A useful scenario is to embed a pdf file into a Colltrain page to provide instructions for delegates or a study case file, et cetera.
Surely you'll enjoy using Colltrain 2.6 😉
///
Another release dedicated to the trainers and facilitators of the world!
With love,
from Colltrain Creators