Colltrain user success stories
Calling all Trainers and Facilitators
Still have difficulty finding work 'face to face' even though things seem to be returning to normal?
But what is normal now in training?
I am David Minchin and my intention is to share with you my personal experience and a fresh perspective on this topic, hoping that this could provide you with some valuable insights.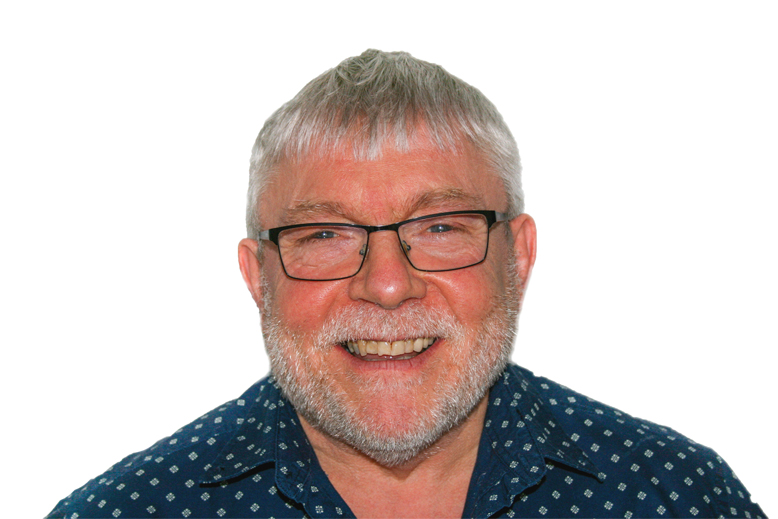 A few words about me
After a 30-year career within the Service Industry in the UK and a range of management and leadership positions within the Automobile Association and Centrica, in 2005 I became a freelance Leadership Trainer and I had more than sufficient exciting and varied work every year.
But when the Pandemic struck, £21k worth of work fell out of my schedule within days, because no one was booking or attending classroom face-to-face training anywhere.
Even now the amount of this type of training is far less than it was pre-pandemic.
Changes and challenges for the training industry
The most significant changes I have seen so far in the corporate training landscape:
Many Industries, Organisations and Companies had a rough time during the pandemic which adversely impacted training budgets moving forward.
Employees in certain industries and the population generally are more and more familiar with platforms such as Zoom, Microsoft teams etc. With more collaboration online, the hybrid working continues in many places in those Industries and professions where it is possible. It is probably more likely this will continue.
Younger people and in fact, many more people are now exploring different ways of learning using far more blended learning methods. So not the end of face-to-face training, but less of it and more mixed methods!
How would I describe the CARTA method?
Through a friend and colleague also in the Leadership (and associated topics) training business, I came across – The CARTA Method, which stands for:
Collaborative, Adaptive, Remote, Training Activities
Basically, CARTA is a lightweight method describing how to deliver remote training sessions in ways that maximise the participants' active involvement.
I was sceptical about soft skills training delivered remotely until I came across CARTA and the sister platform, COLLTRAIN.

There was a significant shift in my perception and approach after they were well explained to me by Marian Stirbescu of Axioma Solutions, who became an expert at Blended learning options.
I enjoyed the process of learning how to use them. I remember that the whole time I was making a comparison with what happens in the classroom, thinking about the conversion; also I learnt some techniques that on reflection were probably more productive for the learners than the previous methods.
How would I describe Colltrain?
The number one characteristic I appreciate the most in Colltrain is the opportunity to adapt an existing exercise or indeed design a new one to complement your online training course.
Remote training brings new opportunities to learners
Opportunities for learners are numerous and varied. Some will have a chance to attend training which they couldn't have afforded with travel and accommodation costs.

Also, the choice of learning methods online is worth mentioning – group interaction, individual reading, watching videos and selecting the most productive times to learn as an individual.
…and new challenges to trainers and facilitators
Regarding challenges, accepting that much that was carried out in the Classroom can be done remotely but using slightly different tools.

Sometimes it's better to stay quiet, ask the occasional great question and listen.
If my delegates/learners were doing more talking than me, I was getting somewhere. (On the topic of course – not chatting about the weather)
A new generation of trainers
As for the new generation of trainers, I don't think everyone needs the in-class experience however some training and discussion about the skills of interaction (like reading non-verbal behaviour, how to use active listening, the danger of first impressions in training etc) is much needed.
Engaged participants
I think the methods of engagement by the facilitator with the learners remain much like they always were – showing interest in them as individuals, asking good questions, listening, and demonstrating that you are listening. Having a sense of humour … but not becoming a comedy act.
Regarding participants' engagement, you can achieve a similar level but differently – I believe it is another facilitator's skill that in a strange way can focus the mind on what is important for the learners.
Nevertheless, participants expect the trainer will understand that not everyone's engagement will be the same.
In conclusion
This is my call to all trainers and facilitators: you thought your job is done but you can do more. Participants expect you to do your best both in class and online, so you need to embrace this mindset and explore new tools and techniques.
I've got a lot of support from the Colltrain team along my journey and inspiration from CARTA, and you can get it too!
Take a look at the CARTA method, get a free Colltrain account and keep helping learners grow!